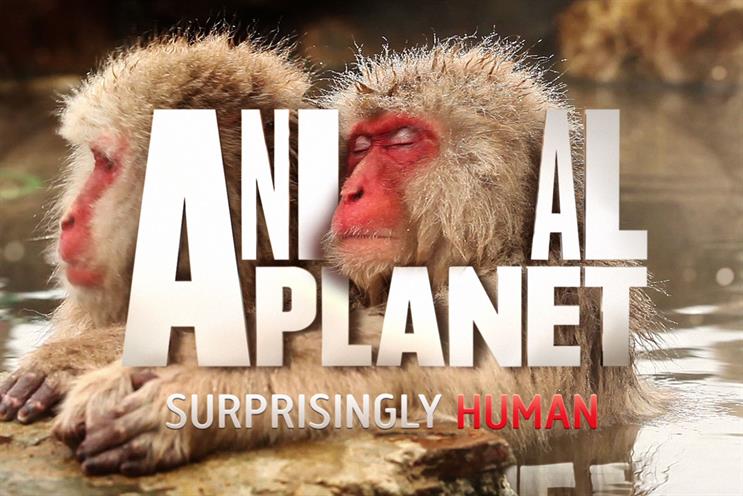 The new branding takes its inspiration from its 'surprisingly human' strapline. Footage from the animals and presenters in Animal Planet TV shows appear within the letter 'M' in the channel's logo.
The 15-second idents demonstrate the similarities between the way humans and animals behave featuring moonwalking birds, streetwise pigeons and fighting squirrels and presenters from shows such as 'Gator Boys' and 'Biggest and Baddest'.
The changes were designed by Discovery's in-house Central Creative Agency in London in collaboration with its US sister agency, Discovery Creative. It launched in the UK today.
As well as promoting the channel's highlights, the idents, as well as three-second bumpers and other on-screen elements, will change during the day to reflect its audience shifting from families to adults.
Federico Gaggio, the vice-president and executive creative director, Discovery Networks Western Europe, said: "The creative strategy behind the bold new identity was to bring our 'surprisingly human' brand promise to life, observing how animal behaviour often reflects human behaviour, providing an entertaining insight into the nature of our programmes – which are about people as much as animals.
"The new creative is broad and inclusive and importantly puts a smile on your face."
Following the new look going on air in the UK, it will be rolled out across Discovery Networks International regions (Western Europe, the Nordic region, Central Europe Middle East and Africa, Asia Pacific and Latin America).