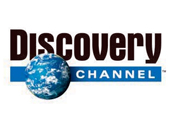 Based in London, Rey will join Discovery in August from BSkyB, where he is the business development director.

Rey will report to Arthur Bastings, the executive vice-president and managing director, Discovery Networks EMEA.

He will help to run Discovery's 12 brands across the region, which reach 190 million TV subscribers in 103 countries.

Bastings said: "David is highly respected in the broadcasting community thanks to his commercial skills and deep understanding of the broadcast business.

"He will be a valuable addition to the winning team we have put together and will lead our efforts to support our high-growth business portfolio, enabling us to further strengthen the promising local operations we have built in key EMEA markets."