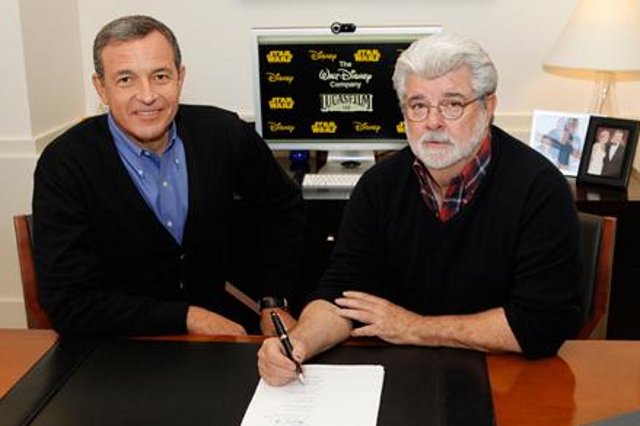 Disney plans to make 'Star Wars Episode 7' with Lucas as creative consultant and to extend the franchise beyond the nine episodes Lucas has talked of.

Bob Iger, chairman and CEO of Disney, said: "Disney has had a great relationship with George that goes back a long way – with Star Wars theme attractions in our parks in Anaheim, Orlando, Paris and Tokyo."

"The last Star Wars movie release was 2005's Revenge of the Sith – and we believe there's substantial pent up demand. In 2015, we're planning to release Star Wars Episode 7 – the first feature film under the "Disney-Lucasfilm" brand. That will be followed by Episodes 8 and 9 – and our long term plan is to release a new Star Wars feature film every two to three years."

The purchase price is close to the $4.4bn Disney claimed 'Star Wars' movies have earned at the box office to date.
However, it also gives the studio control of the 'Indiana Jones' franchise and of the visual and sound effects expertise of Lucasfilm.
Lucas, who owns 100% of Lucasfilm, will net half of the sum in cash and half in Disney shares.
Lucas said: "For the past 35 years, one of my greatest pleasures has been to see Star Wars passed from one generation to the next.
"It's now time for me to pass Star Wars on to a new generation of filmmakers. I've always believed that Star Wars could live beyond me, and I thought it was important to set up the transition during my lifetime."