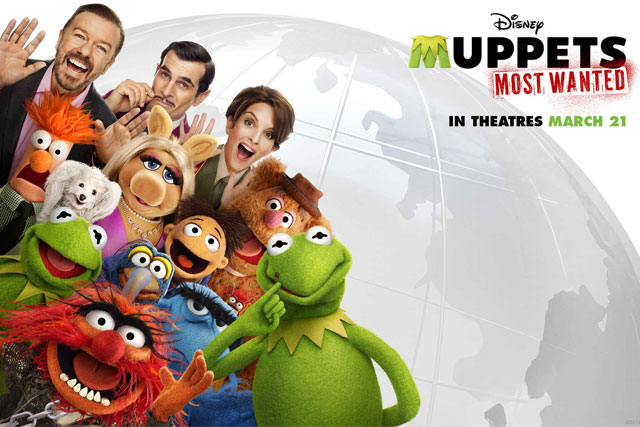 Disney sits in third place, behind the American broadcaster DirecTV and first-placed Google, in ZenithOptimedia's list, which ranks the top 30 media companies by revenue.
ZenithOptimedia includes ad revenue and all other revenue that supports advertising, such as television subscriptions, newspaper publishing, internet search and social media.
News Corporation was number three last year, but the company split its business in two in June 2013 to separate its film and television businesses from the less profitable publishing arm.
The company divided into 21st Century Fox, which runs most of the television and film business, and News Corp, which controls the publishing business, including The Times and The Sun in the UK.
Twenty First Century Fox now ranks as the fourth biggest media company, one place behind Disney, while News Corp has fallen to 12th place.
Time Inc plans to spin off its publishing business this year in a similar move. ZenithOptimedia's report predicts that Time Warner, which will house the TV business, will retain its position in sixth place in next year's report, even without its magazine business, which will be spun off under the name Time Inc.
Google tops the table and has pulled away from the second biggest company, DirecTV. The internet company's revenues are 47 per cent bigger than DirecTV's revenues, a gap which has widened from 39 per cent in last year's report.
ZenithOptimedia attributes this to Google's benefitting from the rise in search from smartphones and tablets.
Two Chinese companies (CCTV and Baidu) have entered the top 30 global media owners for the first time this year.

Jonathan Barnard, the head of forecasting at ZenithOptimedia, said: "The arrival of CCTV and Baidu in our top 30 list is testament to the size and dynamism of the Chinese market, but we expect a much greater presence from emerging market media owners once they start to expand their international operations in earnest.
"The rise of the internet has created a new type of media owner – the intermediary – which generates its revenue by connecting consumers with contents and with each other. However, the production of compelling content lies at the heart of the media world, and content producers still dominate the top 30."
The report was launched in 2007. This year's list covers the financial year 2012, which is the latest year with consistent revenue figures from all of the publicly listed companies.