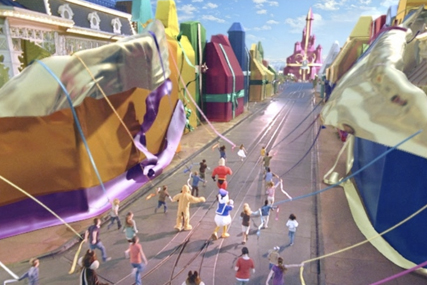 The pitch for the £8m account will be a closed contest between Carat, which handles the £3m account for the Walt Disney World resort in Florida, and ZenithOptimedia, which is responsible for the £5m Disneyland Paris media account.
Disney's decision to consolidate the UK resorts business follows a pan-European pitch process for the wider Disney account in 2008, which resulted in Carat landing the £100m Disney Studios and Home Entertainment account, while ZenithOptimedia won the £20m pan-European account for Disneyland Paris.
Since then, Disney has run a number of UK campaigns promoting the Florida and Paris theme parks.
Recent marketing for Disney's resorts includes the "bad dreams" campaign, created by BETC Euro RSCG, which promoted the resort as a way for children to banish bad dreams.
Disney has recently held media pitches in markets including Australia and India. Carat increased its grip on Disney with the capture of the account in Australia after a pitch that included the incumbent, Mindshare, while Starcom Mumbai landed the Walt Disney India business.