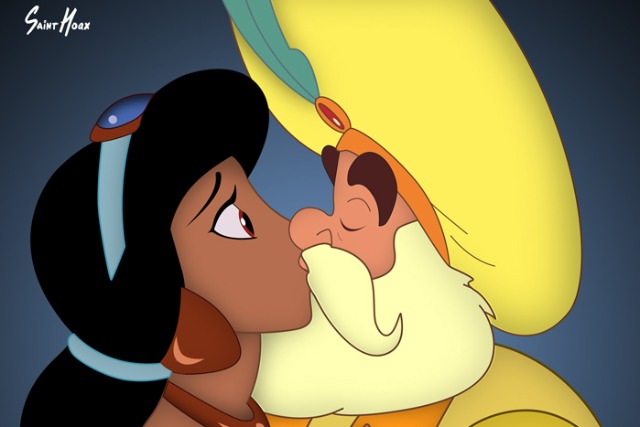 The images by anonymous Middle Eastern artist, Saint Hoax, show the princesses from Disney's popular animated films, 'The Little Mermaid', 'Aladdin' and 'Sleeping Beauty', being forcibly kissed by their fathers.
The three pieces, called, "Princest Diaries" aim to raise awareness that a high proportion of sexual abuse against young people is carried out by family members, according to the posters.
Saint Hoax's website says the work is "an awareness campaign targeting minors who have been subject to sexual abuse by a family member.
"The aim of the poster series is to encourage victims to report their cases in order for the authorities to prevent it from happening again."
Saint Hoax creates art which often features political leaders and figures from pop culture. One piece titled "cereal killers" shows images of leaders like Kim Jong-un and Vladimir Putin on breakfast cereal boxes.
Saint Hoax did not reply to requests for comment.