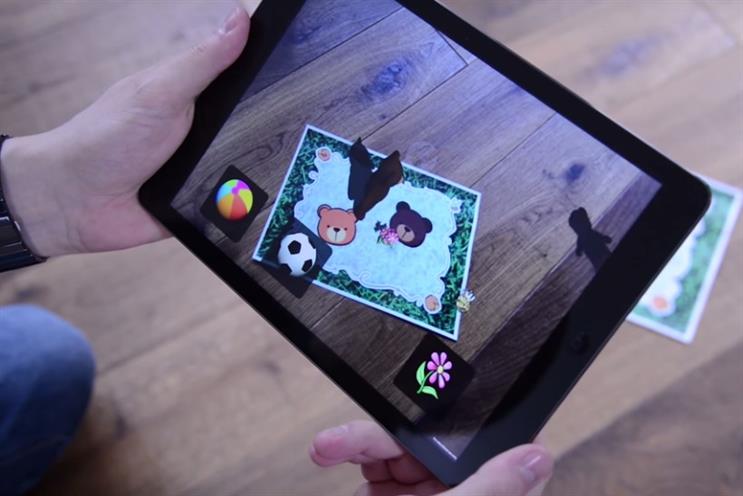 Disney's latest experiments in augmented reality follow its colouring book, which brings characters to life as they are drawn onto the page.
Now it's expanded the idea to storytelling, with a prototype children's book-style app that lets the reader influence the storylines.
Readers can point the app on a tablet at a piece of paper featuring character drawings, bringing them to life. They can then interact with the characters on-screen, choosing from a list of actions to "significantly" alter the plotline.
Another application of augmented reality was in learning instruments, with children learning basic composition by arranging pictures of instruments in a pattern. Pointing the app at the pictures would again bring them to life and allow the user to listen to their arrangement.