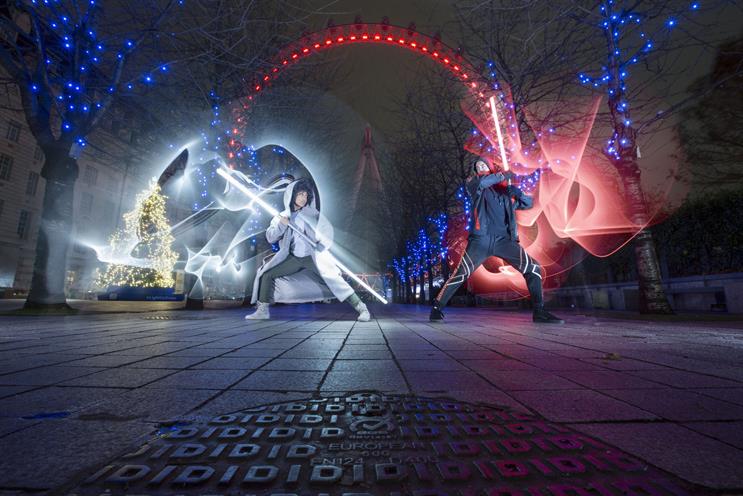 Two martial arts experts took to London's Southbank today (14 December) to perform skills, tricks, flips and swordmanship ahead of the launch of Star Wars: The Last Jedi.
Disney also commissioned photographer Matt Scutt to create a series of light trail images across the country. Each photoshoot took four hours to complete.
Rian Johnson, writer and director of the film, said: "From day one of our shoot here in the UK the feeling of excitement and love for Star Wars has been palpable; and if you grew up loving Star Wars, you grew up loving lightsabers.
"The cast trained for months to perfect their lightsaber skills, so it's really impressive to see what these two Jedi-in-training have put together in just a few days."