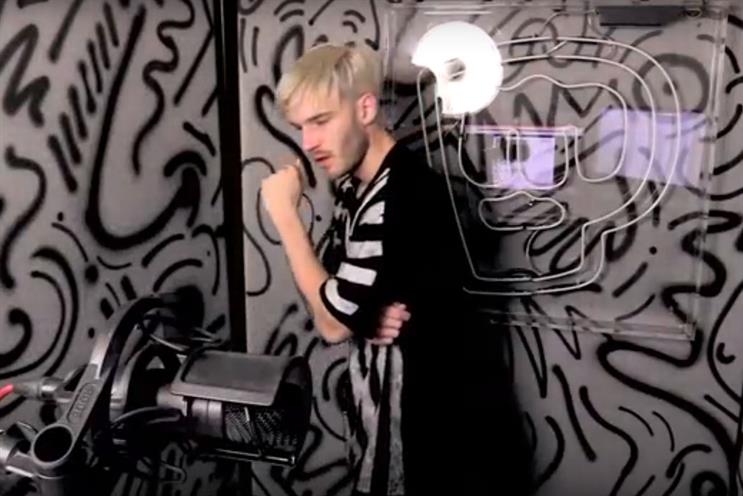 An investigation by The Wall Street Journal found that PewDiePie posted nine videos that included Nazi imagery or anti-Semitic jokes.
A statement from Disney's Maker Studios said: "Although Felix has created a following by being provocative and irreverent, he clearly went too far in this case and the resulting videos are inappropriate. Maker Studios has made the decision to end our affiliation with him going forward."
A YouTube spokeswoman said that it is cancelling the release of Scare PewDiePie Season 2. It is also removing the channel from Google Preferred, which allows brands to place ads on top performing videos.
In a blog post, PewDiePie explained that the videos, one of which included two men holding up a sign saying "death to all Jews", was to show how "crazy the modern world is". He has 53.2 million subscribers.
He added: "I think it's important to say something and I want to make one thing clear: I am in no way supporting any kind of hateful attitudes.
"I make videos for my audience. I think of the content that I create as entertainment, and not a place for any serious political commentary. I know my audience understand that and that is why they come to my channel. Though this was not my intention, I understand that these jokes were ultimately offensive.
"As laughable as it is to believe that I might actually endorse these people, to anyone unsure on my standpoint regarding hate-based groups: No, I don't support these people in any way."