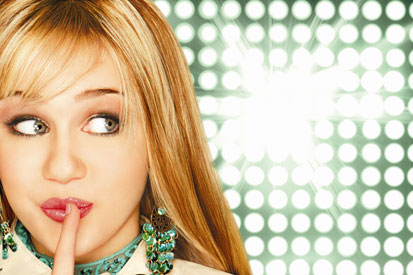 Disney Digital Books is a new subscription-based website where families can access more than 500 electronic replicas of Disney books for $79.95 a year (£50).
Disney has claimed the move - aimed at children aged 3 to 12 - will transform how children read its storybooks in a move being touted as industry-defining by the entertainment giant.
The interaction on offer from a technical point of view is certainly impressive. The website is organised by reading level - in the 'look and listen' section for beginning readers, the books will be read aloud by voice actors to accompanying music, with each word highlighted on the screen as it is spoken.
Another area is dedicated to children who read on their own, with children able to highlight unfamiliar words that are then read aloud.
"For parents, this isn't going to replace snuggle time with a storybook," said Yves Saada, vice president of digital media. "We think you can have different reading formats co-existing together."
Although Disney is claiming the move represents a media first, it is not the first publisher to experiment online.
About 1,000 children's titles are now available digitally from HarperCollins, while Scholastic boasts BookFlix, a subscription service for schools and libraries that pairs a video storybook with a nonfiction e-book on a related topic. Elsewhere, 'Curious George' is available on the iPhone.
Saada said Disney Publishing also has digital aspirations for smart phones and other devices in the future, but for now Disney will focus on the site.
The new offering is being backed with a large-scale advertising campaign that will see 3m promotional postcards distributed at screenings of Disney films, and social media activity designed to reach 14m mothers.
Prior to Disney Digital Books, Disney Publishing has only dipped its toes in the digital media space, having sold young adult titles on Amazon's Kindle and licensing a handful of storybook titles to LeapFrog, the educational toy maker.