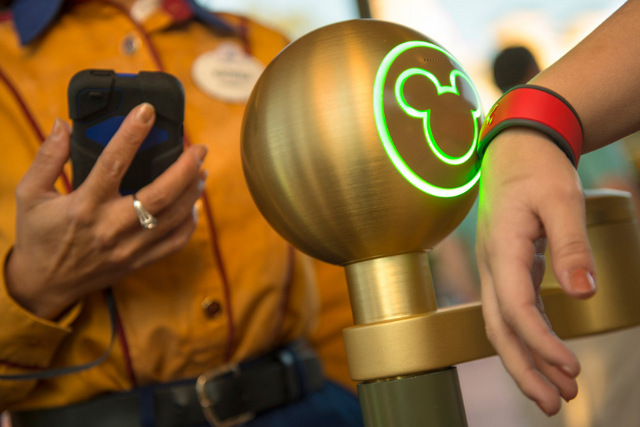 Innovate UK is offering up to £210,000 in total to British start-ups that can meet any of six challenges set by the six brands.
Disney, for example, is looking for safe wearable tech suitable for children, "without issues of privacy", indecent content or the risk of losing the device. According to the company, there is a growing and "untapped" demand for children's wearables.
Disney would also want to personalise any proposed devices to each user, connect the devices to the internet and use them in an entertainment setting, such as a theme park, or to interact with a TV show.
This isn't Disney's first foray into wearable tech after the company launched MagicBand in 2013. The smart bracelet features Bluetooth and radio frequency technology, enabling theme park visitors to make purchases, or unlock their hotel room, and unlock other experiences.
McLaren, in partnership with Loughborough University, is exploring the use of wearables in sport. Start-up applicants will need to use new or existing tech to solve sporting goals without impeding the wearer's safety, comfort or performance.
Both McLaren and Disney will trial the winning tech for at least three months, before rolling it out commercially. Winners will be announced in April.
Read next