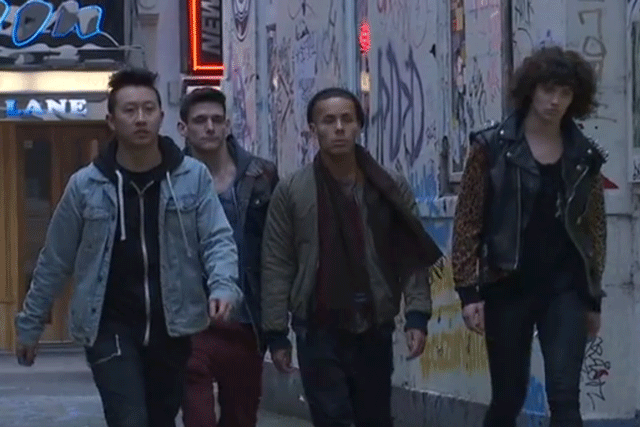 Last night's documentary exposed the practice of "click farms" in Bangladesh which involves companies using low-paid workers to develop fake Facebook likes, Twitter followers and YouTube views.
The practice of celebrities endorsing products and brands on social media was also highlighted, with the undercover reporter paying £1,000 to a company called Dynasty Media to get celebrities to publicise a fake watch.
Comedian Russell Kane, TOWIE star Cara Kilbey and Channel 5 weather presenter Sian Welby all tweeted about the watch.
Robin Grant, global managing director at We Are Social, believes the documentary discovered some "very serious malpractice" and claimed the industry needs to treat the issues "very seriously indeed".
He added: "The ASA and OFT should take immediate action to make a public example out of offenders, and bodies like ISBA, IPA and IAB need to work to ensure clients are aware of the legal risks these unscrupulous agencies are exposing them to."
Dispatches also highlighted links between Coca-Cola and Dhaka-registered Shareyt.com, which acts as a middleman to connect companies seeking to boost their profile on Facebook, Twitter, Google+, LinkedIn and YouTube.
A link to Coca-Cola's 2010 Super Bowl advertisement "hard times", which has nearly six million views, appeared on shareyt.com.
A Coca-Cola spokeswoman said: "We do not condone any use of 'fake fans' by our company or our partner agencies.
"We have a strong policy of complying, and requiring our fans to comply, with Facebook policies and principles, and Facebook is actively policing fake users and accounts. We take these allegations very seriously and have investigated them [and] found no record of working with Shareyt.com."
Dispatches demonstrated the ease at which a brand can manipulate social media by uploading a fake music video to YouTube and buying 100,000 views for it.
Dan Beasley, head of mobile at Jam, argues that the issue of brands buying likes and followers is an open secret even though he has never been asked by clients to carry out such actions during his three years at Jam.
He explained: "Everybody knows some brands will go and buy likes and followers. To be honest I thought the practice had died down an awful lot and I thought brand managers had got over the need to have millions of people following them."
Beasley believes the dubious practice of celebrities plugging products is not a symptom of social media.
He said: "Ever since time began celebrities have got things for free and they have always tried to shoehorn comments or acknowledgments – in the old days it would have been a radio interview or a magazine. I just don't think the general public are that ignorant to believe celebrities are getting things for free."
In contrast to Grant, Beasley predicts there will not be any long-term repercussions and the issues raised in the documentary "will all be forgotten in 24 hours".