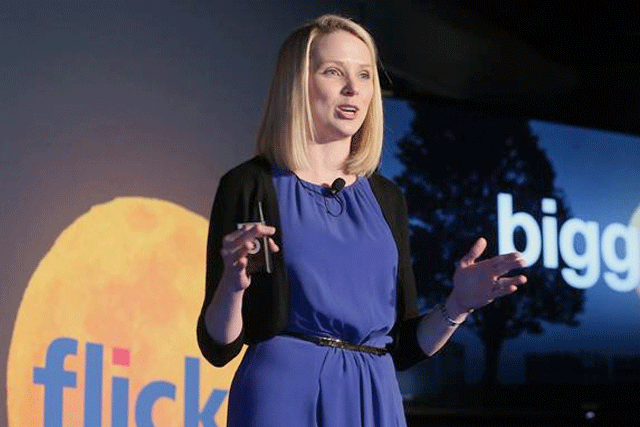 Mayer's strategy at Yahoo has focused on investing in the company's content offering, building digital magazines and putting money into video, including hiring the former NBC and CBS presenter Katie Couric as global news anchor.
Mayer said: "Display advertising is really about brand storytelling and messaging. Display 2.0 is going to be about video."
The Yahoo chief told delegates that its employees think of the 20-year-old company as "the world's largest startup", which "gives people ownership and responsibility."
Yahoo is constantly updating its products, Mayer said, comparing it to the supposedly endless job of painting the 2.7-mile-long Golden Gate Bridge in San Francisco. She said: "Once you finish it, you immediately begin again."
The queue to attend Mayer's session extended down 41st Street and reached Seventh Avenue, the largest line of the week so far.
Mayer has run Yahoo since 2012 but has come under increasing pressure from investors and analysts in recent months.
Last week Jeffery Smith, the chief executive officer of the activist investor Starboard Value, wrote to Mayer asking her to partner AOL.