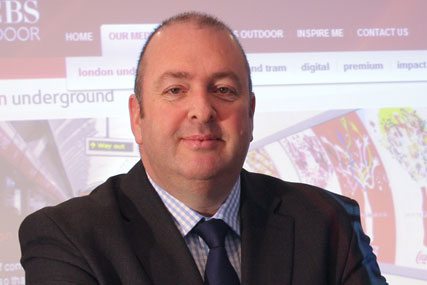 A perpetually enthusiastic and determined personality, Moran built a formidable reputation as a client and his move into the out-of-home sector was a manifestation of his belief in the need for brands to be underpinned by powerful creativity.
Wanstead-born Moran made his name in the auto industry, joining Ford in 1982, where he became manager of fleet sales and marketing before taking over as managing director of the company's Spanish operation.
His most successful period, however, was as UK marketing chief at Toyota where he was credited with taking the Japanese carmaker from "zero to hero" in Britain.
When asked in his 2011 Campaign A-List entry to name the person most responsible for his success, he cited Dave Droga, then the Saatchi & Saatchi executive creative director, "who helped me transform the Toyota brand".
He quit the car industry in 2003 to become worldwide director of marketing and strategy at Thames Water, the world's third-largest water company, with a brief to create better communication with the company's global customer base.
The move prompted speculation that Moran would use the job as a stepping stone to eventually becoming chief executive of a FTSE 100 company. However, his appointment ended abruptly the following year when Thames Water chose to focus on its key UK and US markets.
Despite his claim that corporate life had become "wearing", his name was linked with the then vacant job of ITV commercial director. He was lured back in 2010 to become managing director of CBS Outdoor to oversee the outdoor media owner's relationships with brand advertisers and stakeholders.
That, too, proved a short-stay appointment when CBS Outdoor, which had undergone a number of management changes during the previous few years, announced 16 months later that it was parting company with Moran and commercial director Mark Chippendale. Shortly afterwards, he joined Arena Media as interim commercial director ahead of Pippa Glucklich's departure.
A former member of the government's Advisory Committee on Advertising, Moran is also remembered as president of the Solus Club in 2003 when members rejected his pleas to abandon its policy of not admitting women members. It was to be another 10 years before the rule was changed.
Matthew Dearden, the current club president and former European president of Clear Channel International, who joined the out-of-home sector within a year of Moran, described him as "a disruptive and determined competitor; a strong and passionate voice pushing the industry to develop constructively and always good company."
He added: "Serving on industry panels together, we both rather relished the enjoyment of respectfully disagreeing. Mike was forthright, intellectually rigorous, generous and fun, the perfect role model for constructive engagement. He paired his ebullient appearance with real thoughtfulness and determination to do the right thing – to be a good man."
Until his death, Moran devoted his time to running The Orchard Consultancy, which he established in 2004, to serve a range of sectors with a focus on helping companies grow.
He is survived by his wife, Janet. He had five children.
Moran's funeral will be held on Friday 22 June at 11am at St Michael's Church, Stanton Harcourt, Oxfordshire. Anybody who knew him is welcome to attend.