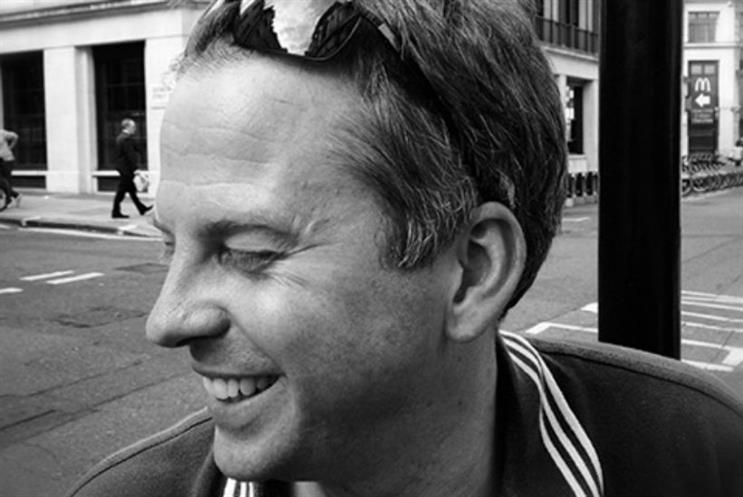 Breaking that down for those of us who are less in favour of tech jargon, the service simplifies the delivery of social content to mobile devices. It allows brands or individuals to create profiles which pull in all of their social media feeds and presents information in a consistent format whether on a mobile device, tablet or desktop.

He co-founded the business with UI and design guru Toby Britton, and Lee Buchanan, who has an analytics and operational background. Its key clients include Bauer Media, Sony Music and Diageo, and they've raised around £500k to date with another round of investment later this year.

The start-up was accepted as one of the Collider accelerator programme's class of 2013, which helps tech start-ups to forge commercial connections with potential clients. Pretty sucessful so far then. Just don't distract him with talk of the slopes...

What three things got you to the position you're in today?

Tenacity, belief and ability to pitch convincingly.

Who has been your biggest influence so far in your career?

There's the obvious - people like Richard Branson who I was lucky enough to meet a few years ago. But also people like Jonny Wilkinson. He had an absolute focus at being the best at what he did yet always believed there was room for improvement.

I'd also have to say my dad. When I was about 10 he got a new job complete with business cards that read 'Managing Director' on them. I asked how I could get one, which led to a big lesson on capitalism. Without that I wouldn't be doing what I am today.

Where do you see the future of social media in the next three years?

It will be much more pervasive in that conversations and interactions will take place when and where you want rather than having them via a specific site or app.

It will also just 'be'. Rather like electricity or the internet itself, you'll take it for granted that you can interact with friends, TV programs, and brands at any point you want.

The instant, non-permanent side of social will continue to expand - so the Snapchats and their ilk will be on the rise.

Hopefully there will also be solutions to the problems of trolling - if this isn't resolved then people might back away from the conversational side of social media which is one of its key strengths.

Best tech innovation in the past year impacting the marketing world?

I'd say it's the continued rise of crowd-based platforms - it's great that you can take a concept, easily pitch it via sites like Kickstarter, get some early adopters on board that both fund the project and become your key brand advocates.

Just look at some of the recent success stories such as Glow headphones that have sold over $300k packages (against a $100k target) in only a couple of weeks. At an even more amazing extreme, the Exploding Kittens card game that's had a mighty $5m+ pledged against a $10k target and was the most-backed Kickstarter project ever.

When it comes to online distractions, what's your platform of choice?

I can spend far too long day-dreaming on the various travel sites such as TripAdvisor and anything ski related planning my perfect trip (and indeed my perfect dream chalet) - I'll be the sad one watching the webcams from September looking for that first dusting of snow on the Alps.