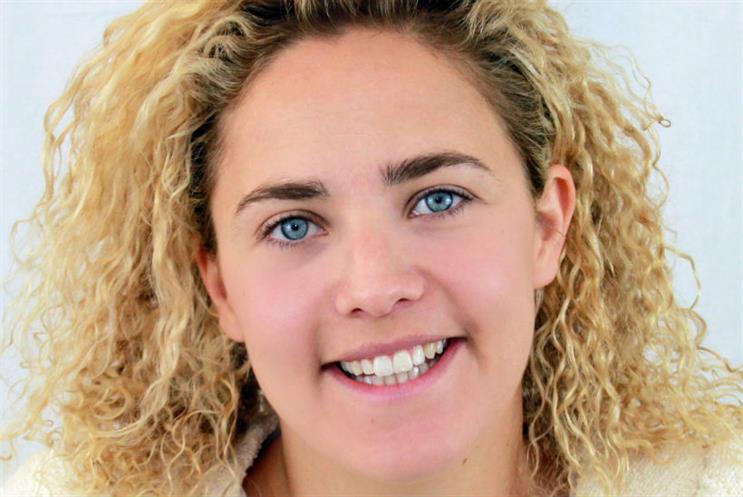 What do we love about her? She helped to coin the term 'rightcasting' - meaning the use of software and networks to put the right video in front of the right audience on the right platform at the right time - and she has a Twitter list of all the women who've inspired her throughout her career.

She has also been a pioneer in Fashion Week live streaming for IMG and the BFC in seven countries - this year will be her 36th season.

What three things got you to the position you're in today?

Tenacity: Everything needs to make sense to me, andI won't stop until it does. I'm determined to understand how things can be improved and made better.

Learning: My desire to learn has been crucial to the way I'm able to operate across so many aspects of Rightster. Listening to the team and asking (often irritating) questions enables me to understand what's going on and how to tackle a situation.

My Network: Ultimately, I am a testament to the support I've had – from the team, my first clients, my new clients and the network of friends and advisors I've been lucky enough to run around with for seven years.

Who has been your biggest influence so far in your career, and why?

There are the people I have been fortunate to learn from directly such as Charlie Muirhead, who I co-founded Rightster with. He taught me to understand my strengths, account for my weaknesses and build systems for making good decisions.

Secondly, there is an infinite list of women from whom I continuously learn. I look to them for inspiration on a daily basis so I collated as many as possible in this Twitter list.

Where do you see the future of online video in the next three years?

In the immediate future, YouTube will continue to grow but alternative video platforms such as Facebook, Snapchat, Twitter and Vessel will change the model and compete for audiences and brand budgets.

The key will be the data and the insight that each platform can, and decides, to provide back to the content creator.

Video is the ideal way to capture both implicit and explicit data on an audience as well as an emotive way to tell stories and change behaviours, so it will continue to rise as a medium for brands to utilise in all areas of their communications.

As ROI gets easier to prove we will see brands creating different types of content for their PR, marketing and advertising plans. Snapchat's recently launched Discover tool is a good example of a new platform entering into the marketing mix.

What's your online distraction of choice?



Best tech innovation in the past year impacting the marketing world?

The shift from measuring success by volume to monitoring sentiment and perception has led to interesting innovations.

Companies like Tubular Labs, Brandwatch, Kantar Media and Outrigger allow you to listen across platforms to know more than just who the audience is and how, where and when they spend their time and money, but what they care about and what makes them tick.

Of course these technologies are useful for creating content and marketing messages but it's particularly exciting when it affects products directly. I get a kick out of watching fashion designers and brands changing production lines in response to consumers' requests.

JCrew famously started to manufacture a discontinued swimsuit after a Twitter uproar, and a growing number of catwalk designers now decide what items to manufacture more or less of based on the social buzz after their collections are live streamed. The information is now readily available for brands to make better decisions and I'm excited to see what new technologies will be born in the next 12 months.