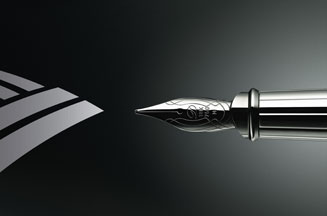 Brand icons are designed to last, but not all do. Take, for example, Bank of America Merrill Lynch.
Last month, it unveiled a fresh visual identity following a merger earlier this year, when Bank of America acquired Merrill Lynch to prevent it from collapsing.
The logo is based on the previous Bank of America identity, with a blue and red colour scheme, but the iconic Merrill Lynch bull motif has been dropped from corporate branding.
The bull symbolised leadership, optimism and determination, so much so that a bronze statue of the beast has become a symbol of Wall Street, New York's financial district.
However, the brash brand icon was deemed inappropriate given consumers' ongoing scepticism and distrust of the banking industry. It begs the question as to what brands should do when long-established and well-known icons become a problem.
'You have to have good reasons for changing a logo,' says Rita Clifton, chairman of Interbrand London. 'It is not an exercise without effort because it takes a lot of time and money.'
Clifton adds that if a company does change its brand icon, the replacement logo must symbolise a significant change in positioning for the company. 'A new identity won't make a bad company any better,' she says.
In 1999, Interbrand worked with Barclays to alter its eagle icon, making it appear less aggressive. In 2007 the 317-year-old logo came under scrutiny ahead of a potential merger with Dutch bank ABN, from those who claimed it carried Nazi connotations. The eagle remains the brand image for Barclays, but its appearance has been softened.
Another brand to come under pressure to scrap its icon was Robertson's Jam, which carried a gollywog trademark until 2002. The controversial figure was ditched after 91 years and replaced with drawings from Roald Dahl stories.
Robertson's claimed the decision was taken because children were unfamiliar with the character, but the brand has since announced that it too will disappear by the end of this year.
In a less controversial move, the Conservative Party ditched its torch logo in favour of an oak tree in 2006. 'The logo and visual identity hadn't been refreshed since the days of Margaret Thatcher and needed re-working,' says Anna-Maren Ashford, the party's head of brand communications. 'The tree is rooted and strong, a very British image, yet reflects growth, freedom and versatility.'
Terry Tyrrell, worldwide chairman of The Brand Union, which worked on Bank of America Merrill Lynch's identity shift, says the bigger the change to a business, the bigger the change to a logo. Companies now think much harder about making dramatic brand changes, which are generally linked to an overall strategy change.
'Rarely, when you change a logo, will you leave everything else unchanged,' adds Tyrrell. 'The logo is just the top of the triangle. No matter how much you tell consumers you have changed, if you keep the same suit of clothes, it makes it less believable.'
Broader connotations
In 2003, BT paid £5m to adopt the 'connected world' logo, used for its Openworld internet service, as its corporate identity. It replaced its 'piper' icon, a blue-and-red figure blowing a horn, which was brought in a decade earlier for an estimated £50m.
The replacement logo aimed to symbolise and reflect a broader world of communications, in tune with the multimedia age. 'Our business was transforming. The piper was designed for print media and only represented spoken communication. We offer a lot more services than that,' says BT head of brand expression Peter O'Donohoe.
BT considered axing its logo and using only the company name, but later decided on a motif designed for a new wave of media. 'A lot of negative connotations were loaded into the BT logo,' says O'Donohoe. 'It was just a bit dull. With the "connected world" logo we already owned the assets so we phased it in naturally.'
Some brand logos are such powerful representations of a brand that they will never be changed, no matter what the circumstances. Others, though, are worth the sacrifice. Ultimately, the decision taken reflects the true value of a brand's icon.