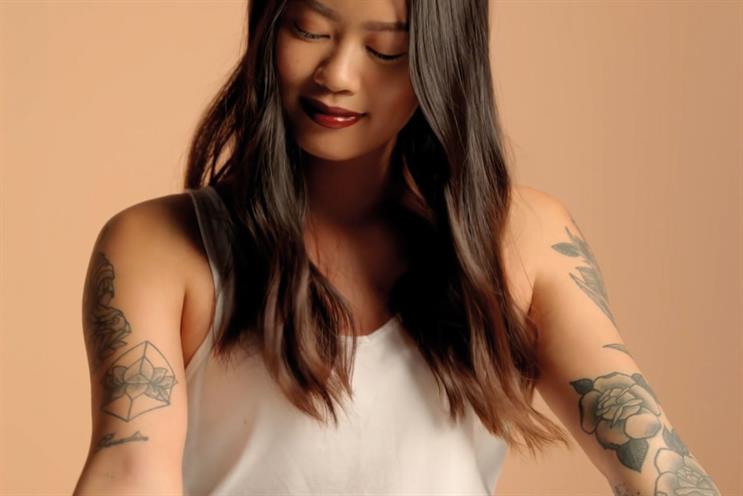 Adrien Koskas said the biggest challenge when L'Oréal launched its True Match foundation in 23 skin tones earlier this year was educating the industry about the lack of diversity in make-up.
Koskas has also turned the brand's "I'm worth it" tagline into a more inclusive brand identity: "We are all worth it."
He said: "[L'Oréal] has a big mission – sharing beauty for all. The easy bit is putting a diverse crew of models in advertising. The hard bit is creating products that cater to a diverse range of consumers. You have to convince the bosses, the factories, the labs, the retailers. Honestly, it has been a big battle."
Last year, a beauty blogger criticised L'Oréal sister brand Maybelline for "ignoring women of colour" after she found that a particular foundation had fewer shades available in the UK compared with the US.
Koskas said: "We decided it was time for us to act. As a company that created the 'I'm worth it' tagline in the 1970s, we've always understood women empowerment and diversity – but we were not clearly expressing it."
In response to the controversy, L'Oréal launched True Match, which became the only mainstream foundation brand that covers 98% of UK skin tones.
The range was supported by the "Yours truly" campaign, which used influencers – a first in the brand's advertising – to highlight that, whatever your skin tone, there is a perfect foundation shade available.
Koskas said L'Oréal has since experienced a positive uplift in sentiment as well as sales.
Koskas admitted that L'Oréal may have stopped thinking about diversity because it became a "launch machine" but explained that diversity and inclusivity "are absolutely fundamental to what we do". He added: "Consumers are looking for brands to have a bigger purpose than just selling products."
Later this month, Koskas will be speaking at Cannes Lions with L'Oréal ambassador Dame Helen Mirren on the subject of diversity.
Transparency in labelling
L'Oréal Paris is considering "better labelling" on its cosmetics to help consumers buy the most suitable products for their hair and skin.
The move aims to provide more clarity on information and claims that appear on labels. However, Koskas did not specify how this would work.
Koskas said: "The issues around safety and transparency are increasingly impacting the beauty industry as consumers become more sceptical towards brands. I would like my consumer to know how we test our products, how rigorous we are and what our claims are based on."