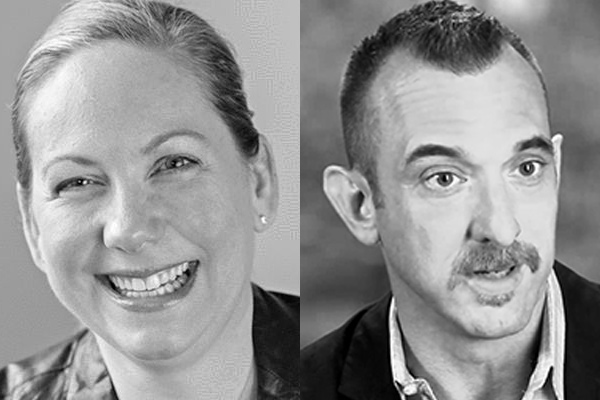 How do agencies involved in high-profile discrimination scandals address the concerns of diversity candidates -- the very people they need to recruit to move past the problem? JWT New York CEO Lynn Power and SapientNitro Global CCO Donald Chesnut addressed the question during a panel on creative diversity programs at Advertising Week on Tuesday.
"People can think for themselves and make up their own mind" after seeing the kind of people who work at JWT, Powers said. "They will decide if they want to be part of that culture," one that values curiosity, collaboration and courage, she said. In March, JWT's then-CEO Gustavo Martinez resigned after being accused of sexual harassment and making racist statements by Chief Communications Officer Erin Johnson. A lawsuit between Johnson and JWT parent WPP is still in litigation.
And the conversations and changes sparked by the scandals is a "silver lining," Power said. "This conversation that needs to happen. It's a good thing that we're talking about it." She noted that JWT has made improvements in hiring women and racial minorities over the last six months and indicated her and her agency's commitment to continued progress. "Diversity drives business," she said. "We need to make it a priority."
Chesnut said potential employees should refrain from painting an entire agency and the people who work there with too broad a brush – stereotyping, if you will. "One person does not necessarily summarize an organization," he said.
He was critical of the comments of Kevin Roberts, former chairman of Saatchi & Saatchi--which, like Sapient, is part of Publicis Groupe--who resigned in August after dismissing concerns about gender bias and blaming women for their lack of representation in industry leadership. "Diversity is a work in progress," Chesnut said. "Once you start to say 'We don't have a problem in certain areas,' you lose all credibility."
But even the perception of bias can undermine efforts to change, he added. "If candidates aren't seeing or feeling diversity, whatever we say won't be important," Chesnut said, likening it to the advice agencies often give brands about needing be authentic and walk the walk.
Both Power and Chesnut stressed that there is no single "silver bullet" that will solve diversity issues in the industry. Rather, it is imperative for agencies to try many different approaches and iterations.
Lincoln Stephens, co-founder and CEO of the Marcus Graham Project and Madeline Di Nonno, CEO of the Geena Davis Institute on Gender in Media were also on the panel, moderated by Campaign US editor in chief Douglas Quenqua.