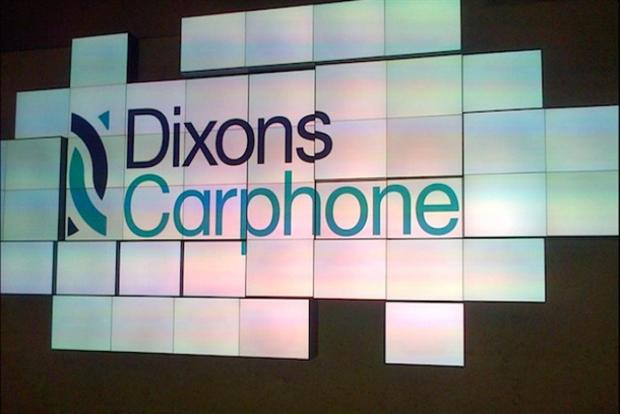 The group, which completed its £3.8bn merger in August, has issued a trading statement covering the three months ending 2 August and described the figures as a "good start".
The Carphone Warehouse division attributed its fall in sales to a particularly strong performance in the same period in 2013, when it achieved a 13% increase in like-for-like sales due to an "exceptional period of promotional activity".
Dixons Carphone – the new name the merged entity trades under, which itself drew the criticism of many from the marketing community, largely because it retained the somewhat outmoded term "carphone" – also said that it would be listed on the FTSE 100 on 22 September.
Sebastian James, the group chief executive, said that the integration of the two businesses was "going well", with seven departments now serving both parts of the business "in an integrated way".
James said: "In the UK and Ireland, our electricals business has had a strong start with good growth for a second year helped by the World Cup, some consumer recovery and a number of initiatives including free warranties on a wide range of products.
"As expected, our mobile business has been slower in the first quarter than last year, which saw an exceptional period of promotional activity.
The company said that its Connected World Services consultancy division – which works with brands to help them better integrate mobile and connected technologies into their businesses – had had a good quarter and had signed a contract with a "major global brand".
James said: "I am also really pleased, on behalf of the whole team, that Dixons Carphone will join the FTSE 100 on 22 September. Passing this milestone, while not dramatic in itself, is a good sign of momentum and belief in our shared future.
"In short, a good start."