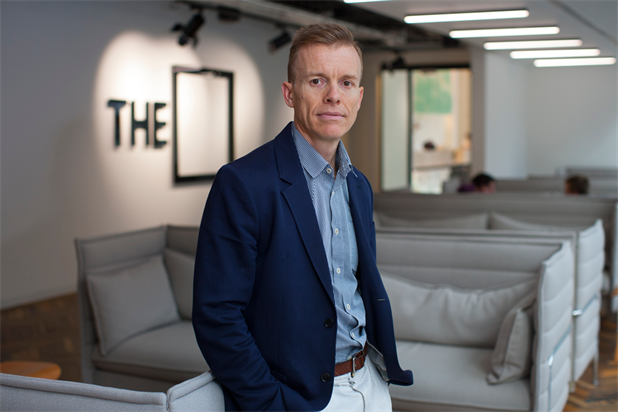 So one mega-merger collapses spectacularly, then another one comes along. Dixons and Carphone Warehouse – two behemoths of the UK high street – announce their union to create Dixons Carphone.
Setting aside the unashamedly 1980s throwback branding, is this a commercially driven pragmatic decision or a visionary move to gain a share of the future as the Internet of Things becomes a mass phenomenon?
The overwhelming evidence suggests that it's primarily the former. The deal will create a £12 billion revenue business with increased buying power to fight off relentless competition from the likes of Amazon and Appliances Online.
It protects Carphone Warehouse from the threat of disintermediation as mobile network operators (MNOs) seek to open more of their own stores. It may increase traffic into Dixons' big stores, which is critical for their future. Savings of £80 million by 2018 are an added benefit.
So the decision was unlikely to have been driven by boardroom digital consultants or advance copies of the fascinating Pew Research report, The Internet of Things (IoT), published yesterday.
However the IoT and the emerging world of interconnected devices is an area of opportunity for the merged business. Many of the goods sold by Dixons will be controlled by the smartphones and tablets sold by Carphone Warehouse.
The possibilities go far beyond a world where fridges can tell you when the milk is off and washing machines text you to put the next load on. It's about the blending of the physical and virtual worlds to create an experience greater than the sum of its parts.
There are already 13 billion connected devices on the planet and by 2020 there will be 50 billion – this represents a phenomenal opportunity.
And it's worth pointing out that there are plenty of examples of the IoT going mainstream – Google's $3.2 billion acquisition of Nest, the rise of Sonos, British Gas' Hive, which allows you to remotely control central heating and gas, all suggest a rapid shift from the well-established notion of a connected living room to an increasingly connected home.
In energy for business and home, IoT is already driving mass uptake by addressing the Holy Trinity of people's needs for control, savings and sustainability.
Wearable tech is another area where we have already seen an impact – Nike Fuelband and other fitness trackers have established themselves in our workout regimes.
Given ageing populations and increased healthcare costs, it's easy to see a future where doctors prescribe such devices for monitoring and preventative purposes.
Much has been made of the quantified self in relation to fitness trackers, but the potential consequences in an interconnected world are mind-blowing. Consider this example from the aforementioned Pew report:
"Every part of our life will be quantifiable, and eternal, and we will answer to the community for our decisions. For example, skipping the gym will have your gym shoes auto tweet to the peer-to-peer health insurance network that will decide to degrade your premiums."
Laurel Papworth, social media commentator
The Internet of Things is already impacting on business, with huge potential ahead. Whether Dixons Carphone is well placed to exploit it will depend on a successful merger, something which is notoriously hard to deliver in retail.