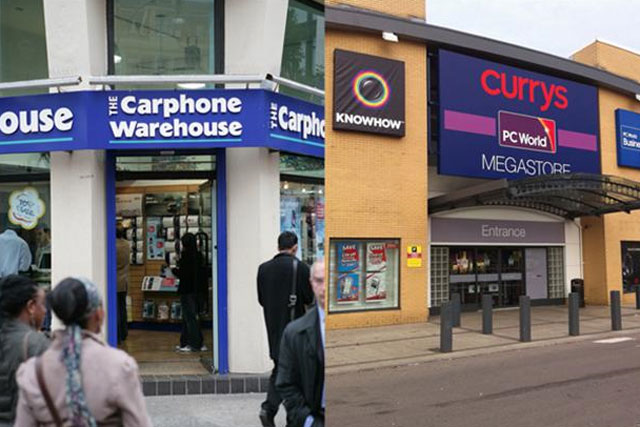 Its soon-to-be merger partner Carphone Warehouse also reported a hike in pre-tax profits for the year ending 29 March– up 6% to £133m, with like-for-like revenues up 5.3%.
Reporting on the year ending 30 April 2014, Dixons said that underlying group revenue was up 3% to £7.2bn, while like-for-like sales were up 2%. Underlying profit before tax was up 76% to £166m.
Sebastian James, Dixons' group chief executive, said: "I am very excited about the opportunities that the proposed merger with Carphone Warehouse offers for the group.
"We will build what I hope will be the first and best truly multi-channel proposition that allows customers not only to buy and experience the explosion of new connected products that are emerging, but to also get the advice, connectivity and services that will allow them to use technology as it should be used – to make their lives better."
Looking ahead, James said that the new financial year had started well, "with an uplift in TV sales driven by the World Cup", while it was "seeing the early glimmers of a consumer recovery".
He said: "On this there is no certainty just yet, but what we know for sure is that if we maintain a tight rein on costs, our pricing sharp – against all comers – and our service levels high, customers will continue to choose us over others."
Dixons' merger deal with Carphone Warehouse was confirmed by the companies a month ago.