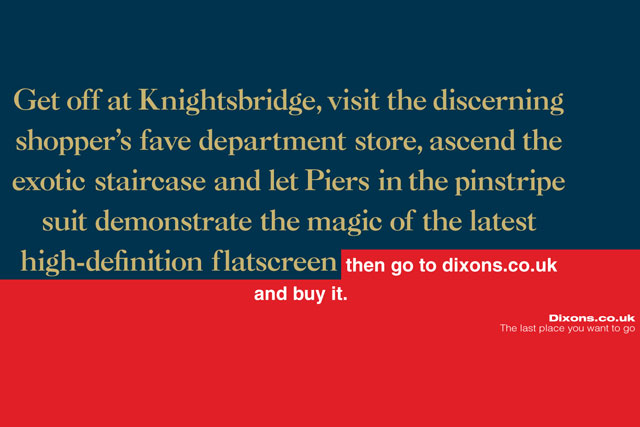 The two brands fell out in September 2009, when Dixons ran ads that suggested consumers should "visit the discerning shopper's fave department store" to check out the latest high-definition flatscreen TV before going to Dixons.co.uk to buy it.
Harrods responded with rhetoric and the threat of legal action, but on Monday the two companies suggested that the row was "tongue-in-cheek".
Dixons Retail will occupy an 11,000ft-squared space on the third floor of Harrods at Knightsbridge, making it one of the biggest retail electronics outlets in London.
The concession will open early next year, selling a range of consumer electronic equipment. It will be staffed by Dixons Retail personnel and include a Dixons Knowhow bar, which offers assistance with the delivery and installation of purchases.
According to Harrods and Dixons, the store will offer more high-end products than core Dixons outlets. In addition, as a result of the deal between the pair, electronics retailer Micro Anvika will lose its concession in Harrods.