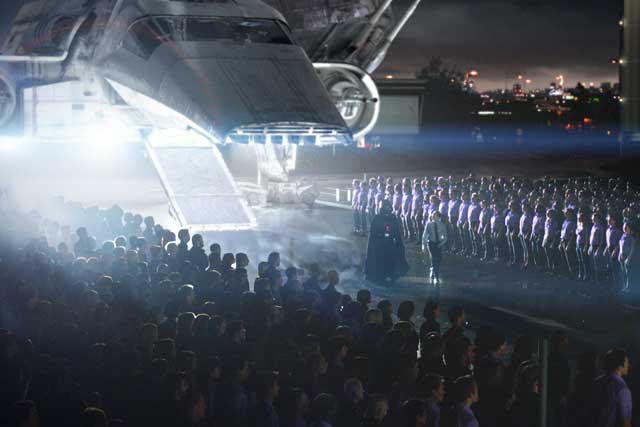 Like-for-like sales at Dixons' UK & Ireland operations were down 5.3% in the 24 weeks ending 15 October, dropping from £1.62bn to £1.53bn, compared to the same period year on year.
Despite falling sales the retailer's losses were down to £3.9m for the period, after losses of £10.7m for the same 24 weeks last year, as a result of operational efficiencies.
However, the retailer said its own research shows increasing customer satisfaction measures, with advocacy rising steadily by 28 percentage points over the last 12 months to 71%.
Dixons has launched a major above-the-line push featuring Star Wars villain Darth Vader in order to draw attention to its increasing levels of service.
Dixons Retail chief executive John Browett said:"Our focus on building a service-led business model is differentiating our offer for customers and suppliers.
"While we remain cautious about the economic outlook for the second half of the year, we are well positioned and remain focused on delivering world-class value, choice and service for customers."
Browett adds that the retailer, which owns Currys and PC World, will continue to build its KnowHow after-sales service to further differentiate its offering.
Browett concluded: "We are confident that customers will benefit from fantastic festive deals across an exciting range of technologies from our knowledgeable store colleagues this Christmas."
His comments come as Tesco launches a consumer electronics campaign highlighting its own festive deals. It is also heavily focusing on its service offering, having invested £12m across the year on its Tech Team, which provides in store advice.