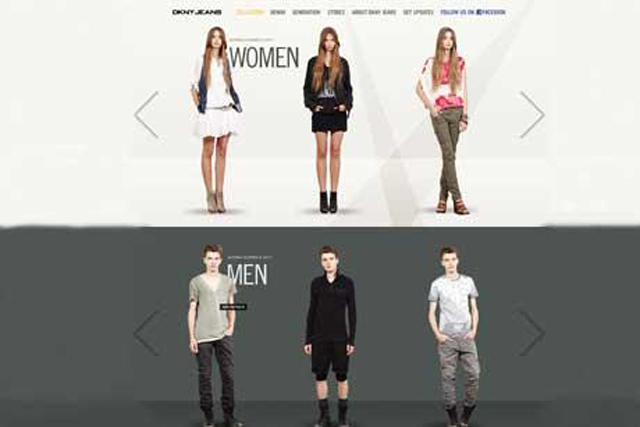 Designed and built by iris Singapore, the website will feature all of DKNY Jeans' freshest collections as well as up to the minute content on the brand, fashion and lifestyle. The agency said that the site is based on the city of New York as a melting pot of ideas, subcultures and attitudes. Its target audience is 25 to 35-year-olds who are globally aware and goal-orientated, and the site uses this collection of experiences and styles to inspire consumers, keeping them up to date on the latest trends and providing them something new and unexpected.
"The new site is designed to reflect the brand DNA: New York City, and built to connect and engage with the DKNY Jeans generation in a meaningful and relevant way," explained Kelly Lee Benko, vice-president of marketing at DKNY Jeans International. "We aim to create a fun and innovative platform for our customers to exchange ideas, views and opinions, among themselves and also with us."
Craig Mapleston, managing director at iris Singapore, remarked: "We have tried to infuse the territory throughout the site experience; from the homepage, you get an immediate sense of the melting pot of New York, and as the user you are able to be a part of this. From viewing the collection and denim range, through to the 'take over' functionality which allows you to upload your image and details and have a presence on the site itself, as well as contests, outfit ideas, and what's new and happening in New York."
iris Singapore first worked with the brand in October 2011, launching a digitally integrated campaign entitled Room 303 - Unlock the Secrets for DKNY Jeans International.
Credits
Client DKNY Jeans International
Planner (creative agency) Nicky Nole
Digital creatives Regina Chan, Melissa Patrice
Content Strategist Calista Teo