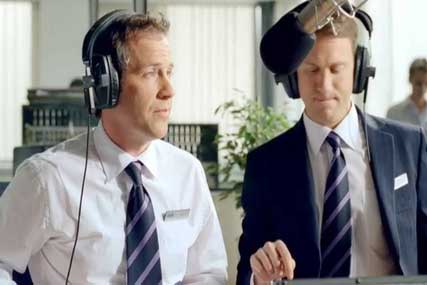 Oystercatchers contacted agencies last week inviting them to submit credentials for a mystery financial brand.
However, the intermediary was back in touch with agencies early this week to inform them that the proposed review had fallen through after last-ditch talks between the client and its incumbent.
The agency's latest ad for the bank is set in a fictional radio station called Halifax FM, and features members of staff broadcasting messages to customers.
The ad was created at the beginning of the year, before the merger between DLKW and Lowe in June.
DLKW has handled the Halifax business for the past ten years.
The agency retained the £18 million Halifax business after a final shoot-out against DDB UK in 2008. The pitch was called because the bank decided that its singing-and-dancing advertising needed to be rethought in light of the global credit crunch.
DLKW first won the Halifax account in July 2000. After taking on the business, the agency produced its infamous "cast of characters" campaign, in which staff members, such as Howard and the call-centre worker Thomas, adapted the lyrics of classic songs.