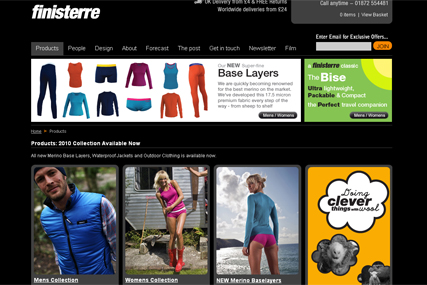 The first work for Finisterre is a viral film starring Mildred, a surfing sheep, and is Finisterre's first ever ad. Mildred is a rare breed Bowmont sheep and the viral shows her surfing in the sea, backing the company's positioning of 'doing clever things with wool'.
Finisterre is based in St Agnes in Cornwall and produces ethical clothing such as waterproof jackets and base layers for surfers made of merino wool.
Ernest Capbert, marketing director of Finisterre, said: "The decision to get Mildred in the surf wasn't something we took lightly. We've been focusing on doing clever things with wool for some time, but we never thought we'd come across a sheep who was so at home in the water and on a board."