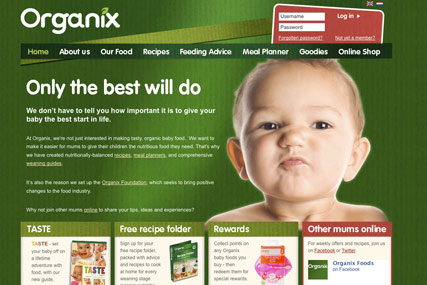 The agency won the business after a pitch and will now handle Organix's marketing activity across all channels.
Stephanie Hildon, the marketing director of Organix, made the appointment.
DLKW Lowe's first campaign is due to launch later this year and work is expected to focus heavily on social media activity.
Previously, the incumbent on Organix's advertising account was TMW, which picked up the business in February last year.
During its time working on the business, TMW launched a series of digital campaigns for the brand and developed its CRM activity.
Organix is the bestselling baby-snack manufacturer in the UK, producing a range of cereal, fruit purees and steam-cooked meals. It also produces snacks for toddlers under the Organix Goodies banner.