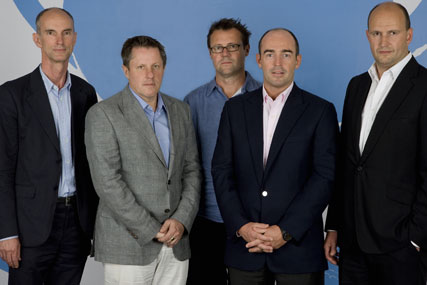 Although the deal will not go before the shareholders of DLKW's Creston owner until 13 July, the aim is to have DLKW and Lowe London working together as soon as they give the go-ahead.
The merged agency, to be called DLKW Lowe, should be up and running - probably out of Lowe London's South Kensington offices - by October, after Lowe's global chief executive, Michael Wall, and chairman, Tony Wright, secured a deal this week.
The agency will be run by the DLKW founders Greg Delaney, who becomes the chairman, and Richard Warren and Tom Knox, who become the joint chief executives.
DLKW's executive creative director, George Prest, and Simon Morris, its head of art, both former Lowe London staffers, will continue their roles within the new set-up.
The management line-up is completed by Charlie Snow and Jamie Elliott who remain in their respective jobs as the head of strategy and deputy managing director.
The roles of Rebecca Morgan, the Lowe London chief strategy officer, who has been leading the agency in the absence of a chief executive, and Robert Marsh, the managing director, have yet to be fully resolved.
"We're talking to Rebecca and we very much want her on board," Delaney said.
Marsh, Lowe Worldwide's chief operating officer for Unilever Foods, is likely to return to an international role.
Delaney refused to rule out redundancies among more than 300 staff employed by the merging agencies.