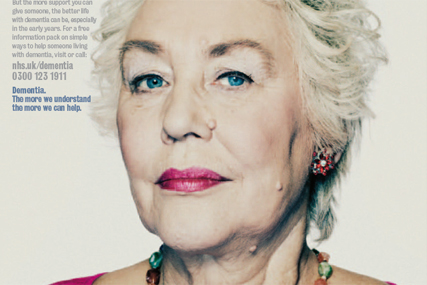 The agency won the business following a pitch against undisclosed agencies, and will aim to raise awareness of the condition and change people's attitudes towards those who suffer from it.
The pitch kicked off in January and was handled by the COI.
From today, DLKW begins rolling out a high-profile advertising campaign, incorporating TV, online, print, and radio work. It will feature real people diagnosed with the early stages of dementia.
The ads will carry the strapline: "I have dementia – I also have a life".
The campaign comes as part of the £150m National Dementia Strategy, launched last year in an effort to make the lives of people with dementia and their families more fulfilled.
Initiatives that have already been rolled out as part of the scheme includes a social networking site that gives people with dementia the opportunity to make contact with other people in a similar position.
The Alzheimer's Society, which is supporting the campaign, has also recently released a TV ad to help show the destructive effect that the disease can have on sufferers.
The work, which broke last year, was created by Red Bee Media.