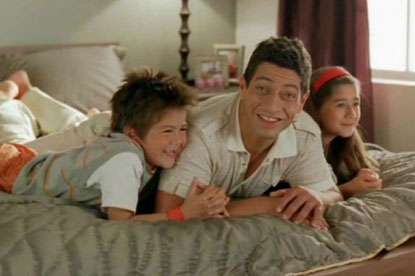 DLKW pitched against Kindred, Team Saatchi, DCH (the merged Doner Cardwell Hawkins and Squeeze Digital) and the digital incumbent, Logan Tod & Co, last week.
The agency will now handle above-the-line advertising for all of the brands in HomeForm's stable.
However, the retailer is not yet thought to have finalised plans for its digital account.
HomeForm, the parent company of Moben Kitchens, Dolphin Bathrooms, Kitchens Direct and Sharps Bedrooms, called a pitch in February.
The review was led by Mark Collier, the group marketing director of HomeForm. Collier said he was looking for an agency partner to work alongside it as it continued to make significant investment in its showroom network.
DLKW originally won the HomeForm account in October 2007 after pitching against the ten-year incumbent, BCMB, and Rainey Kelly Campbell Roalfe/Y&R. That review was called after Sun European Partners, a division of the global private investors Sun Capital Partners, acquired HomeForm earlier that year.
Since winning the account in 2007, DLKW has created Boxing Day-sale campaigns for Kitchens Direct and Moben.