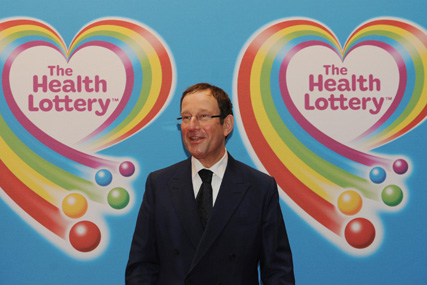 The Health Lottery, which aims to donate in excess of £50 million to charitable health causes each year that are outside of the NHS, is expected to spend around £20 million on the launch of the service later this year.
It is owned by Richard Desmond's Northern & Shell and will be promoted across his range of media channels, including OK! magazine, Express Newspapers and the Daily Star, with the lottery draw being televised on Channel 5. It will also be promoted across other media channels.
Tickets for the lottery game will be available from re- tailers and will cost £1, with 20.5p from each ticket going to health-related charities across the UK. It is set to be a fixed-odds game where five matched numbers will win a guaranteed £100,000.
The lottery will return funds to local healthcare services, with each region of the UK set to benefit by up to £2 million.
Martin Hall, the chief executive of The Health Lottery, said: "We are delighted to be working with DLKW Lowe on what will be the biggest launch of a new brand this year."
DLKW and Walker were both tipped to work on the account back in 2008, before Desmond bought it, but its launch never came to fruition.