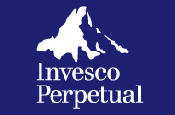 Last month, it was rumoured that the fund management company had abandoned the pitch after cutting the shortlist down to one agency.

The ad account was previously run out of the now-defunct Shop. Invesco Perpetual's departure from the agency is understood to have led to its closure.

The new campaign will involve above the line and digital work.

James Pool, managing director at DLKW, said: "Invesco Perpetual have a unique investment philosophy with a proven track record of excellent long-term performance.

"This is what their brand is all about. We feel privileged to be chosen as their agency partner and plan on it being a long-term investment.

Rick White, marketing director of Invesco Perpetual, said: "This is an important partnership and we wanted to be sure that we chose the agency whose strategic thinking and creative ability were the best fit with our own aspirations."