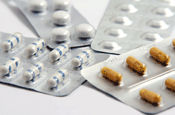 DLKW pitched for the advertising business in November with its sister agency PAN, a full-service healthcare ad and communications agency. Creston owns both agencies.

PAN will handle the trade side of the account leaving DLKW the consumer market.

The two agenices will be responsible for the Healthcare Professional (HCP) launch and consumer disease awareness campaigns for Flibanserin.

The non-hormonal oral daily pill will initially only be available on prescription for pre-menopausal women suffering from hypoactive sexual desire disorder (HSDD).

Around one in ten women suffer from HSDD with only a third of those seeking advice.

The pill is currently being tested and developed by Boehringer Ingelheim to enhance women's sexual desire. It is understood it will launch in 2009.

Mark Lund, DLKW's chief executive, said: "We're delighted to be working with Boehringer and PAN on this important launch.

"It's a highly significant product and we hope the first of many more successful collaborations with our fellow Creston agency."