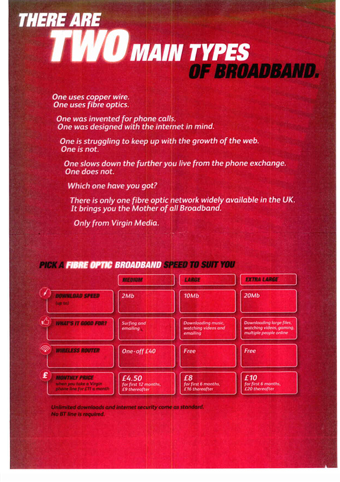 A recipient challenged the claim "unlimited downloads… as standard", because lengthy small print imposed a speed capping restriction between 4pm and 9pm each day.

The complainant said this disclaimer was not made clear.

Virgin Media explained that only a small percentage of customers whose usage was exceptionally large would be affected by the policy.

The company said it would be willing to elaborate on the small print to make the terms of the policy more apparent.

The ASA found that although the unlimited claim was acceptable in relation to the majority of users, the extent of the small print was such that the disclaimer was not immediately noticeable.

The watchdog was concerned that the unlimited claim would influence consumers' purchasing behaviour without making clear the peak traffic management policy.

The mailing must not appear again in its current form.