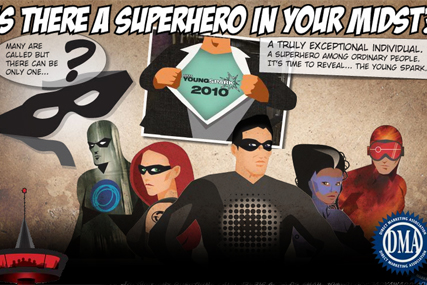 Newton is up against Rob Cristie of Nationwide, Lesley Thornton of Post-switch.com, Jane Holmes of Refresh Direct, and Teresa Speakman of WRM-Media.
The Young Spark award recognises the most outstanding new talent from an agency, supplier or client company across digital, direct, interactive or mobile marketing.
Entrants were judged by a panel of experts including Ian Armstrong, European communications manager at Honda Motor Europe, Scott Logie, managing director of direct marketing agency Occam, Lucy Stafford, managing director of Mindshare Direct and Alex Walsh of the DMA.
Armstrong said: "We're in an incredibly fast moving era of communications with an increasing range of ways in which to engage with consumers and customers. We need to develop and nurture great talent to rise to the challenge of communications over the coming years.
"We have found some great examples of individuals who are grasping that challenge with both hands and it's going to be a challenge to pick a winner."
The winner will be announced at DMA Scotland Ball in Edinburgh on 26 November.
As well as obtaining the title, the winner will also benefit from the help of a leading industry mentor who will provide invaluable advice and support for an entire year.
The Award was launched in Scotland in 2005 in memory of John Young, former WWAV Rapp Collins Edinburgh managing director, who died at the age of just 38.
During his career as a direct marketer, he ran Wunderman in Amsterdam, was joint managing director of Claydon Heeley in London and set up CHJM's Asian operation out of Beijing, before returning to Scotland to head up WWAV Rapp Collins in Edinburgh.