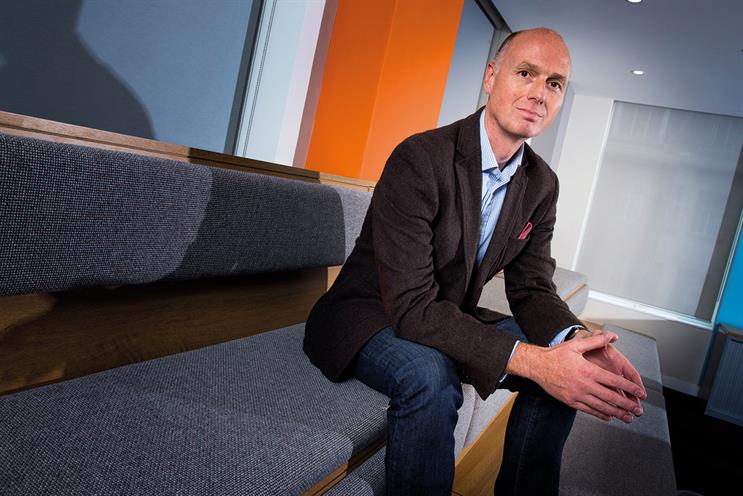 Times of dynamic change in our industry often breed distrust between agencies, brands and tech companies. Any dealings that are done in secret or not disclosed to partners will take a toll on trust and effectiveness. The remedy is transparency: "sunlight is the best disinfectant", as has been said.
Why sharing is rare
Why is the level of information-sharing among agencies, brands and media-buying firms so removed from where it should be? Recently, we commissioned a poll of 206 creative agency decision-makers in the UK and found that some 35% of respondents said it is difficult to get data from brands; 29% said the same of media agencies.
I do not envision a sinister cabal working hard to keep this information secret. Instead, ad agencies are grappling with extremely rapid changes in technology. The best agencies tend to roll up their sleeves and use the technologies rather than outsource that work. The sub-par agencies try to keep technology at bay. That may not be because of fear, but rather an unwillingness to make new hires. When you start embracing technology, you run into skill and capacity limitations, forcing you to upgrade and expand your team. Not every agency takes this step.
If you look at varying levels of expertise as a continuum, then the average agency will have some deficits in its understanding of technology. That means that it is not necessarily on the same page as its brand and media-buying partners.
The other reason is that creative agencies have historically viewed programmatic as a means of buying and selling media. In reality, it is also ultimately about insights – insights that should inform every aspect of campaigns.
In the US, Essence is a good example of an agency that gets programmatic. The agency has a great deal of in-house expertise relating to programmatic. It also has a "right tool for the right job" approach.
The three-legged stool
What Essence has achieved is repeatable. Programmatic is fairly new, so even the experts' knowledge dates back only a few years. Perhaps a few years ago an agency could skate by without a deep knowledge of programmatic, but the decentralisation of trading desks means that programmatic is no longer just the concern of media-buying agencies. In a best-case scenario, the agency, the client and a technology partner are working together in what I call a three-legged stool.
To get the best out of such a relationship, brands and agencies need to resist the urge to use multiple demand-side platforms to execute a campaign. Even if the brand creates a mega demand-side platform from those components, I believe a single buying platform is the only way to get a unified view of your end customer. Without that view, it is difficult to create campaigns that reach the right customers with the right messages when the messages are most effective.
Trust and transparency
This three-legged stool model relies mainly on trust. It has been said that when some ad-tech companies deal directly with clients, agencies can view them as competitors. However, in Turn's case, just because a client is buying technology from us, that does not mean we are competing with an agency. That has never precluded us from having a great three-legged stool tie-up with agencies in which we are servicing the demand-side platform spending.
Much of this lack of trust is based on a misunderstanding of the roles of the three parties. To truly work together and do the best job for the client, there needs to be free and open access to data at all stages of the campaign. Each of the three should justly feel they are shareholders in the marketing success. In this case, sunshine is not just a disinfectant, it is the fuel for success.
Our perspective
Nine in ten respondents said

that data insights are helpful and something they depend on, but when asked about their greatest challenges, 35% of respondents said getting the brand to share data-driven insights, and 29% said persuading media agencies to share data-driven insights.

Only 11% of small agency creatives said they were confident they understood programmatic advertising, and 53% of creatives at large agencies regularly sit down with media agencies to share insights and coordinate campaign planning.

70% of senior creatives said more than half of their work uses data to inform messaging. By contrast, 19% of junior creatives were not sure they had ever seen the word programmatic

in a creative brief.