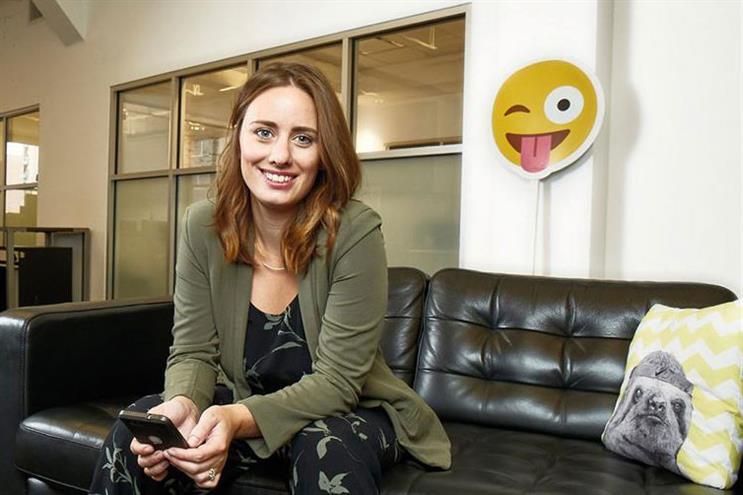 Sometimes using words means saying too much. Ever since Apple's 2011 decision to add emoji support to the iPhone, emojis have infiltrated mainstream culture and become a popular feature in day-to-day conversations on social media and in messaging between friends.
There's a day to celebrate emojis, Oxford Dictionaries made one its 2015 'word' of the year, and there's a big-budget film in the works that will portray the smileys and ideograms in a whole new way.
And marketers have taken notice: emoji use in marketing messages has exploded.
Marketers are falling in love with emojis and seeing results
According to an Appboy study, brands sent more than 800 million messages featuring emojis in June 2016, up from 145 million in June last year. That 609% increase is not only proof that marketers are always on the hunt for new and creative ways to engage with customers; it also reflects the way in which emojis are dominating modern conversations.
When emojis are used strategically and in a fashion that enhances a message, marketers can see a positive impact on open rates and conversions.
Since June 2015, the open rates for iOS and Android push-notification messages containing emojis have increased by 210% and 1063% respectively, year on year. Conversion rates associated with emoji use in email subject lines have increased by 135% during that period.
It is important to note that conversion rates have increased while the number of people targeted by each emoji-filled campaign has gone down, a testament to the effectiveness of segmentation and targeting.
Of course, there are many factors that contribute to the success of a message: tone, content, images and what the landing page or deep-linked mobile experience is like.
As ever, the most successful campaigns connect users in a seamless manner to what they want most.
People really like emojis
Appboy conducted a poll with Pollfish, a survey intelligence company based in the US and Greece, of more than 500 people. We found overwhelming support for emojis. Some 39% of survey respondents said that they found it fun when brands used emojis in their messaging. Overall, 64% of people liked emojis. What's more striking is that despite the sharp rise in emoji-filled messaging, 60% received messages with emojis from brands no more than once a month, while 35% had never received an emoji campaign.
Positive sentiment toward emojis is strong among consumers and there's room for marketers to take advantage of this communication form.
How brands should use emojis
A simple emoji can go a long way in grabbing the attention of your customers. Marketers can see significant benefits from using emojis, but only if they're thoughtful about how they incorporate them into their messaging. Using them to make your brand voice more relatable, familiar and less aggressive is a common tactic.
Some emojis have hidden meanings, however. For example, would you have thought that a female bathroom sign actually means "woman crush"? Emojis are used in ways that are continuously evolving, which means marketers need to have their eyes and ears open to the latest trends to ensure they are conveying the message they want to get across accurately.
In addition, you can take advantage of segmentation and targeting to deliver messages with emojis. Since October 2015, the average number of recipients per emoji campaign ranged from 325,000 to 380,000. That's a stark contrast to the 800,000 to one million recipients per campaign in the first half of 2015.
Marketers are becoming more focused on who they send emojis to. With thoughtful targeting, you can send emojis only to the customers who are likely to respond to them positively. Marketers can further test to find the right balance and cadence of emoji-filled messages.
Are emojis becoming a new language? That's debatable. But what's not in question is the effectiveness and importance of this relatively new format.
For consumers, emojis make digital conversations easier and more entertaining. For marketers, emojis enrich conversations with customers and boost engagement in critical marketing channels. So when it comes to emojis, it's a win-win game. Most people like them and they are driving positive results.
Emoji Best Practice
Align with your brand: Use emojis that speak to your brand's voice and value to better convey your message.
Avoid emoji fatigue: Emojis are effective and entertaining, but there's such a thing as overkill. Segment and test to find the right balance of use.
Beware of hidden meanings: Not sure whether the emoji you want to use has a double meaning? Do some research beforehand to ensure you don't make an embarrassing mistake.
Keep up to date with emoji trends and use: The way people use emojis will evolve over time. Hang out where your audience does on social media and track the performance of your emoji-filled messages so you can stay in the know.
Read the full report here: appboy.com/emoji