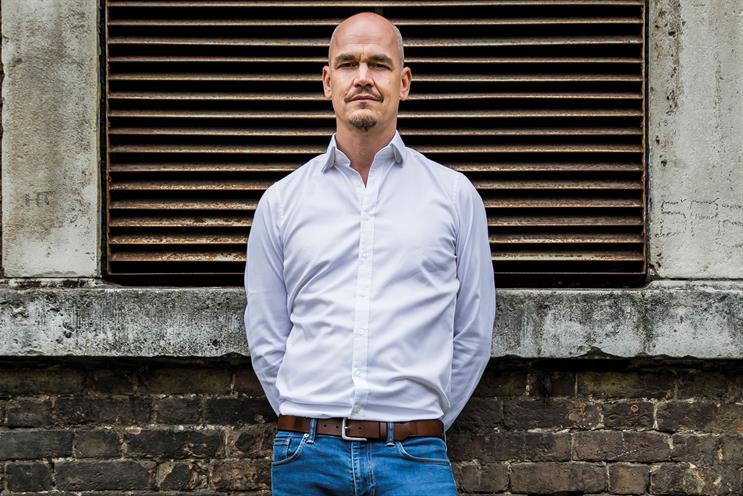 Advertising is undergoing a rapid, massive revolution. At the core of this is programmatic, which is expected to reach $22.1 billion in adspend for display alone in 2016, according to eMarketer. In the past few years alone, programmatic has advanced the way in which digital ad campaigns perform.
Targeting techniques have grown more robust, new channels are frequently added, and omnichannel planning has become standard. While these advances are impressive, the true impact of programmatic is in how our industry infrastructure has fundamentally shifted.
In the eight years since its inception, the programmatic industry has grown tremendously – yet we're still only scratching the surface. Programmatic advertising is predicted to account for $27.7 billion out of the expected $579 billion spent on advertising worldwide in 2016, according to ZenithOptimedia.
Needless to say, we believe that there is still an immense opportunity for us. These numbers reflect an incredible opportunity to build on the first eight years of the industry's existence and continue rapid growth.
The success of programmatic is so magnetic, so irreversible, that everybody who is part of our fast-growing industry seems to be aiming to assimilate the technology into their own strategy. If you look at the history of digital ad tech, you'll notice that the industry infrastructure is no longer what it was.
Think back to 2009 and compare it to the landscape in 2016 – you'll notice more than a few subtle changes. For one, all former ad networks have rebranded as either a programmatic SSP (supply-side platform), a premium PMP (private marketplace) specialist, or something similar.
Every major publisher now sells at least part of its inventory programmatically. Every major telecoms company is trying to participate in data-driven marketing, and many marketers look to build their own algorithms to refine their ad campaigns.
To support these various initiatives, it's essential for DSPs (demand-side platforms) to build for scale, in the number of queries they can support as well as in the efficiency of using the enormous amounts of data this increased volume of activity has enabled.
As the revenue of the programmatic industry has grown, so have the queries per second (QPS), which is the amount of bid requests a DSP can support. In 2008, a high-performing DSP may have seen 100,000 QPS, compared with four million in 2016.
While this is impressive growth, at 400%, it is dwarfed in comparison to the growth expected of the total programmatic market. Technology needs to keep up with the market growth to realise the full potential
of programmatic and elevate campaigns to the next level. Here's how pioneering DSPs are evolving their platform to be more inclusive, more effective and primed to scale with the market overall.
Marketplace approach
As the industry grows, buy-side platforms need to accommodate all aspects of the industry landscape. Leading technologies are doing this by taking a marketplace mentality with their offering. Providing the same programmatic value to every advertiser, regardless of their budget, promotes continued growth within the industry and the market.
This approach builds on relationships with all marketers -- meaning anyone from Fortune 100 companies to local bricks-and-mortar stores – to provide a one-stop campaign-planning platform. Offering
the same high-level data access, precise targeting capabilities and robust reporting and analytics to any type of advertiser enables all companies to reach the audience that matters most at a larger scale.
Additionally, this all-access approach encourages marketers to try new methods, strategies and techniques with campaigns. For instance, if a marketer has been finding success in display, mobile and video, they may explore adding addressable TV targeting or programmatic audio targeting to expand their omnichannel reach.
Custom solutions
Just as programmatic platforms cultivate custom, immersive campaigns for consumers, the tech is just as easily customised to the marketer. Instead of a one-size-fits-all methodology, advertisers can tailor tech solutions to their needs through application programming interfaces (APIs).
These provide them with an opportunity to create a custom solution for their unique goals and needs. This democratisation of media spend allows anyone to take advantage of specific advances in tech that make the most sense for them.
For example, if a local sandwich shop-owner with a smaller budget builds an API on a programmatic tech platform with a goal of wanting to drive traffic to their store, they can choose to include features to promote its physical location. Location targeting may be a selected feature to include, so that they can target distinct geographical area with mobile coupons.
On the other side of the business, APIs encourage industry consolidation. Building tech that is easy to integrate enables all platforms to capitalise on each other's strengths by reducing fragmentation and,
in turn, fostering industry growth. Partnered tech efforts make industry advances both accessible and scalable.
To prepare for the expected growth of the industry, buy-side platforms need to build for the future. Through an inclusive marketplace mentality and the efficient effectiveness of APIs, programmatic buying can scale with the marketplace, and perhaps even exceed expectations.

Want to know more?
Continue the conversation at Dmexco to learn more about the true buying power of The Trade Desk platform.

Catch Sacha Berlik's presentation, "Racecars on dirt roads: rethinking how programmatic works", on 15 September at 4.15pm.

Visit The Trade Desk booth – Hall 7, F-048 – at Dmexco for more information.