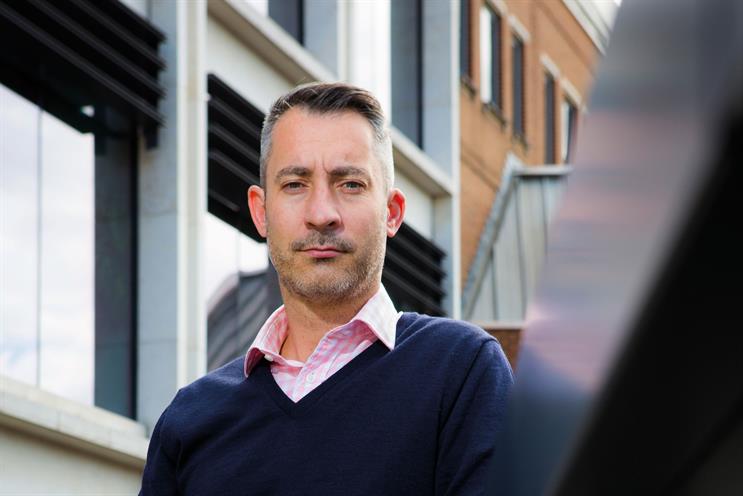 Images are becoming the universal language. Two-and-a-half billion camera phones exist in the world and 10 per cent of all photos taken by humankind have been produced in the past year. Not only are consumers sharing a mass of images on social media, they are starting to eschew text altogether in favour of images such as emojis.
Pictures are better able to enrich communication and stimulate response than text. The Interactive Advertising Bureau's In-Image Advertising Primer notes that articles with relevant photos get 94 per cent more views than those without. The brain is able to process images 60,000 times faster than text and those visuals can trigger a prevailing emotional response from the recipient.
These are just two reasons why images dominate in areas such as brand advertising and news. Images currently comprise around 30 per cent of the editorial content within Vibrant Media's network of 6,600 premium publishers – a figure that is only expected to grow.
The greater presence and consumption of images online helps to explain why the next generation of digital display ads will be in-image advertising. However, that's not just because of the burgeoning amount of online real estate being designated to images.
In-image ads tick all the boxes of contemporary digital marketing best practice: they are an in-line, truly native format; they work cross platform; and they can be programmatically deployed on a massive scale across the international desktop and mobile web.
The ad formats also show incredible performance rates – most notably in terms of viewability. Unlike standard banner ads that appear around content, in-image ads appear as nimble overlays placed natively at the base of contextually relevant static editorial images. As an in-line format, a high view­ability would be expected; however, the scale of that performance is remarkable.
Moat found that 82 per cent of Vibrant Media's ads achieved the stringent Group M 100 per cent viewability standard in January 2015. The formats also regularly attain 88 per cent viewability based on the Media Rating Council/IAB "half an ad for one second" metric – double the industry standard.
That performance is largely down to Vibrant Media's responsively designed in-image ads only appearing when a consumer scrolls or swipes 100 per cent of an editorial image into view on a mobile, tablet or desktop device. New animation and expansion capabilities mean the formats are becoming even more viewable, entertaining and engaging than ever before.
However, while such technical display capabilities are important for advertisers to know when purchasing ads, it is the impact on consumers that matters most. In-image ads achieve nearly three times the industry average brand lift, according to Nielsen Online Brand Effect. The ads are so effective that they generally need just three or fewer exposures to achieve the maximum brand lift for the ad creative.
The conversion metrics are also impressive. For example, Vibrant Media's campaign promoting Mazda's CX-5 achieved a 12 per cent uplift in purchase intent. Ten per cent of consumers said they would call a dealer to find out more about the car, 11 per cent would request a brochure and 16 per cent would request a test drive. Those sorts of results aren't just down to how the ads are displayed, though. They are achieved through effective, contextually relevant targeting.
Consumers respond better to ads when they are relevant to the editorial images and articles they are browsing at the time. What's more, since Vibrant Image ads became available programmatically, ad buyers have gained a new ability to include demographic- and behavioural-level targeting in their in-image campaign, honing in on their most relevant prospects.
The changing online landscape means marketers must adopt new ad tactics. Traditional banners worked when most webpages were almost entirely text-based. With every new image added to a webpage – whether editorial photographs or banners placed around content – the attention paid to banners diminished. As images take up more online real estate, brands must captivate consumers from within images.
Decoding Digital
According to the MRC guidelines, for an ad to be considered "viewable" 50 per cent of its pixels must show up in the viewable portion of a browser for at least one second.
ComScore's study in 2014 found that 56 per cent of ads are not viewable, meaning that only 44 per cent of display ads will be seen.
One of the biggest reasons is that ads are being served below the fold, and users are not scrolling down.
Image ads are designed to be viewable as they are placed natively within the content.
Vibrant Media's average viewability is 82 per cent (Moat-verified).
Viewable, native ad solutions that perform make images the next generation of display.
By Andy Smith, head of sales, Vibrant Media