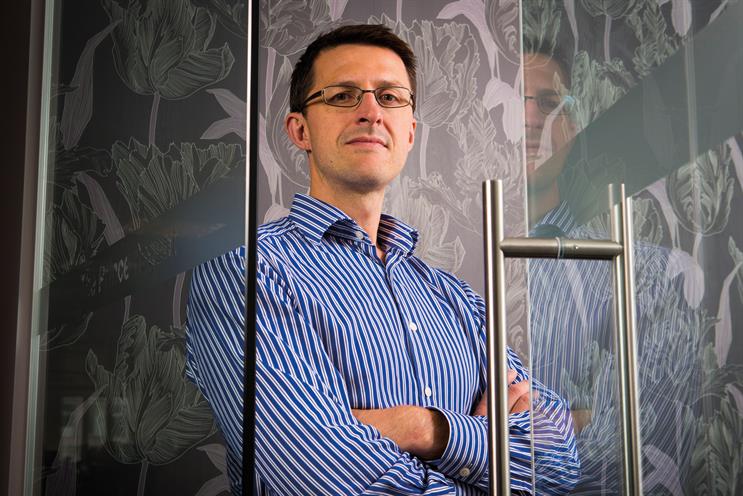 feature brought to you by Exponential
Consumer attention is increasingly a finite resource, so it makes sense to invest your resources in the most attention-grabbing format: interactive video.
Numerous case studies show that interactive video is better than linear ad formats at building customer relationships, as measured by brand influence, favourability and consideration. According to Microsoft, users who spend time interacting with ads make 34 per cent more branded search terms and are 70 per cent more likely to visit the brand site.
So, what is the most effective way to encourage people to spend more time with your video ads? There are two key elements – the first is hooking audiences with a teaser video, before engaging them with the full video itself.
THE TEASER
The aim is to tease users into watching a full video for as long as possible. Here's how:
1. VIDEO WORKS BEST
We have tried numerous static creative and rich media animations – but have found that streaming video in the teaser itself works best due to the visual and emotional impact. For in-stream video ads, it's conventional to have sound on for pre-roll but otherwise it should be off (no-one likes trying to find which tab's playing video at them).

2. MAXIMISE THE VIDEO SIZE
There are two temptations that are detrimental to brands when streaming video in a teaser. Avoid them. You may want to resize the video to the canvas size in order to maintain the aspect ratio. Don't. It is OK for in-stream players and 300x250 units – but not leaderboards, where video shrinks to 23 per cent of the unit, or skyscrapers. In both instances, the result is a video too small to achieve its only function: to harness sight and motion to pique curiosity.
Do not include player controls, branding or call-to-action elements in the teaser. They will simply crowd the creative and erode video as the main act – you can lose up to 35 per cent of the video size, which reduces engagement rates and average time.

3. SET USER EXPECTATIONS
A gentle "peelback" layer, periodically pulsing, exposing the brand logo and an invitation to "explore" further is perfect to signal to users the ad's main purpose. Use a countdown timer in the peelback upon interaction to signal expectation: rollover, click, or tap here to explore further.

4. RESPECT THE CONSUMER JOUNREY
Make a smooth, clear transition to a large overlay video experience, with the original site viewed greyed out in the background. Then shrink the video slightly and expose the interactive elements. The advantage to doing this is that if the advertiser's billing point is several seconds into the transition, the potential drop-off after billing is minimised.

THE FULL VIDEO
Once the teaser has engaged the user, here's how to maintain their attention:

5. VIDEO SHOULD BE THE MAIN ACT
TV works because it is a large canvas – yet designers wrap video in animation and other elements, or rely on games and other rich media. This is not as effective as presenting video on its own, as the main act. Animation and other elements can occupy as much as three quarters of the available pixels within a standard in-stream format, leaving the video element obscured – distracting the consumer from the ad's key element.

6. MAKE US OF MULTIPLE VIDEO ASSETS
The most consistent way to achieve great results is to use multiple video assets that cycle on auto-play, sim­ilar to YouTube's "up next" functionality.
7. INCLUDE AUTHENTIC INTERACTIVE ELEMENTS
Interactive elements allowing users to explore the brand further must be authentic to the brand and category – for example, a car brand could use usual creative assets such as photo galleries, interactive demonstrations and dealer locators.

8. BE CONSISTENT – BUT RECOGNISE THE DEVICE
Responsive design enables creatives to build one single, full engagement experience that's consistent across devices. This maximises design time on creative concepts – not production – and, through exposure, enables users to learn what to expect from a unit.

9. RETURN THE USER TO THEIR STARTING POINT
The user usually wants to return to the page that they were originally on – so incorporate a close button in the top right-hand corner to land them gently back where they were.
Decoding Digital
Maximise video size. Don't resize or add too many interactive elements.
Set user expectations. A gentle "peelback" layer is perfect.
Use multiple videos that cycle on auto-play, like YouTube's "up next" functionality.
Be consistent. Use responsive design to work across multiple devices.
Always return the user to their starting point.
By Doug Conely, chief strategy officer, Exponential