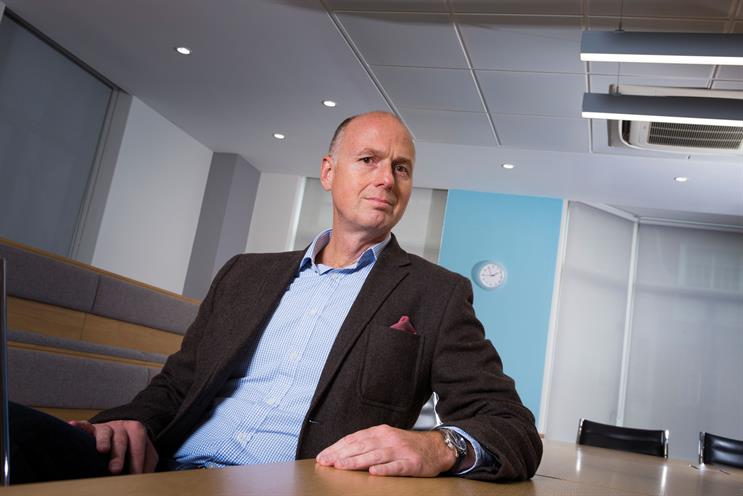 feature brought to you by Turn
For years, programmatic advertising has been considered too robotic and impersonal to be an effective brand-building tool. After all, databases are lousy conversationalists.
However, improved technologies and techniques are making it possible for marketers to take advantage of programmatic's reach and efficiency without losing the personal touch that connects brands with their customers.
Well-planned, well-executed programmatic campaigns don't just shove any old ad in front of the customer, they employ context and control to help a brand connect with its audience in a relevant and creative way.
Brand engagement, affinity and loyalty are based on how a customer views your brand, so building this trust through personalised communications is fundamental.
For a brand to connect with a single customer across different platforms in engaging, customised ways, it needs to consider how to initiate brand awareness messaging more efficiently.
Today's programmatic options can make this brand-building cost-effective, especially as it gives brands the power to introduce themselves to untapped markets via channels and websites they may not have used in the past. It's also a good way to reinforce brand loyalty with their current audience.
To achieve the most successful programmatic brand campaigns, planning is key. To reach your most coveted prospects, take these key pointers on board.
Know your audience's preferences
The programmatic marketplace opens the door to a wide range of data that can help a brand understand its audience before a campaign and analyse how they respond to the brand afterwards.
In this way, programmatic provides marketers with access to a whole new world of data from third parties, enabling them to customise solutions for the audience segments that matter most to their business and are most likely to respond to their brand message.

Time and context
With ads all around us, the fight for consumer engagement and, ultimately, conversions has become fiercer than ever.
Programmatic now gives brands the ability to fine-tune a campaign's frequency to specific audiences so they are able to communicate with customers without the risk of under- or over-saturation. Marketers can also adjust ad frequency by time of day and medium, depending on when their audience is in the right frame of mind to be targeted with an ad.
So whether that is via a display ad to a consumer's laptop in the morning, through an in-app ad later in the day on their phone or integrated into their Facebook feed as they scan their tablet in the evening, brands can connect with customers in the right context.

Measure up
The modern shopper's journey is more lengthy and disjointed than ever before as they jump between devices and online/offline. As a result, brands should be looking at what channels are driving specific consumer interactions and how they interplay.
Multi-touch attribution methods enable businesses to track all consumer/brand engagements across all channels. This helps brands maximise engagements at each stage of the customer life cycle by understanding when and where these engagements are most valuable to the brand and the customer.
The marketing tide is turning. Brands need to find new and exciting ways to engage consumers in conversations, and this is driving the rising popularity of programmatic.
These techno­logies are advanced enough to allow savvy marketers to monitor and measure campaign performance in real time, see what's working and what isn't, and adjust both media and creative quickly in line with those results. The power of programmatic is clear – it's time to harness it for brand-building.
Three steps to programmatic success

1. Set appropriate programmatic goals. Decide which brand metrics you are looking to impact, establish your top brand objective – whether that is reach, frequency or impact – and evaluate which audience segments matter most to your brand.

2. Dig into data collection. Consider where customer data is collected as well as how this intelligence is used. Harness anonymised customer data to uncover ways to enhance your strategy and adjust your media budget according to data-driven priorities.

3. Review and adapt your campaigns. Consider whether you can integrate CRM or website data for lookalike modelling and augment first-party data with data from third-party providers to find the right balance when communicating with customers.
By Richard Robinson, managing director, EMEA Turn