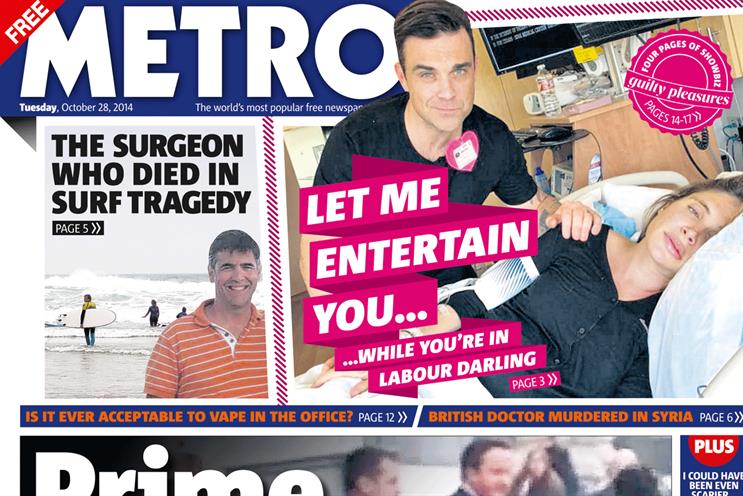 In his new role, Cox will oversee the free urban newspaper Metro and its tablet app. He will not be responsible for Metro's website, following the decision by DMG Media to hand it to the Mail Online publisher, Martin Clarke.
Cox's appointment has been confirmed to staff via email, although no external announcement has been made.
Cox has had a long association with DMG Media. In 1993, he set up and ran its parent DMGT's commercial radio business. He left to join Carphone Warehouse after selling DMG Radio to GWR, a group in which DMGT ­retained a stake.
He has since worked on group projects such as Teletext and Metro Play, and became the interim managing ­director of Metro following Auckland's exit after just eight months in July.
Auckland started as the group chief executive of ESI Media, the publisher of The Independent and London Evening Standard, this month.
Metro's ad revenue dropped 12 per cent last year to about £80 million. However, any comparison of figures must take into account ­adver­tising placed around the London Olympics the year before.
There are 11 free regional editions of Metro distributed daily, with a combined reach of 1.35 million.