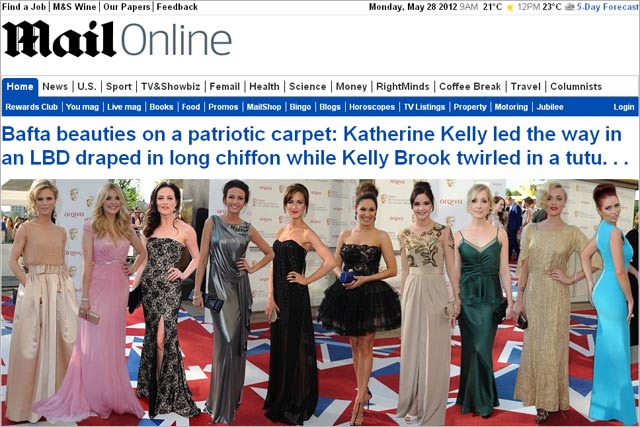 The digital revenues will come from MailOnline, Metro.co.uk, its digital recruitment group Evenbase and The Digital Property Group.
Daintith said: "At the rate of current growth, the rise in digital revenues will offset print media within five years."
National newspaper publishers are struggling to offset the decline in print media and a tough print advertising market with digital revenues, as media consumption habits change.
The Mail Online is the market-leading national newspapers website and continues to perform strongly.
According to the ABC, Mail Online attracted 90,309,252 unique browsers across the whole of April. It overtook the New York Times' monthly traffic in December last year to become the world's most popular newspaper website.
Revenues across recruitment website Jobrapido, along with Prime Location and Mail Online, are set to boost Associated consumer digital operations to more than £100m this year.
According to Daintith, revenues across Associated's consumer division are set to hit £150m by next year.
DMGT's financial figures reveal that in the six months to April 1, revenues at its digital-only consumer businesses grew by 15% to £41m.
The division is expecetd to grow in the coming months by growth in revenues at Jobrapido.
Meanwhile, Daintith has earmarked free morning title Metro as the DMGT publication which should benefit most from the Olympics.
"I expect Metro to be well read over the Olympic period," said Daintith. Dainitith believes that thousands of visitors to London for the Olympics will pick up the title during the fortnight.
Daintith added that the group had no plans to raise the cover price of the 55p Daily Mail or the Mail on Sunday, which is priced at £1.50.