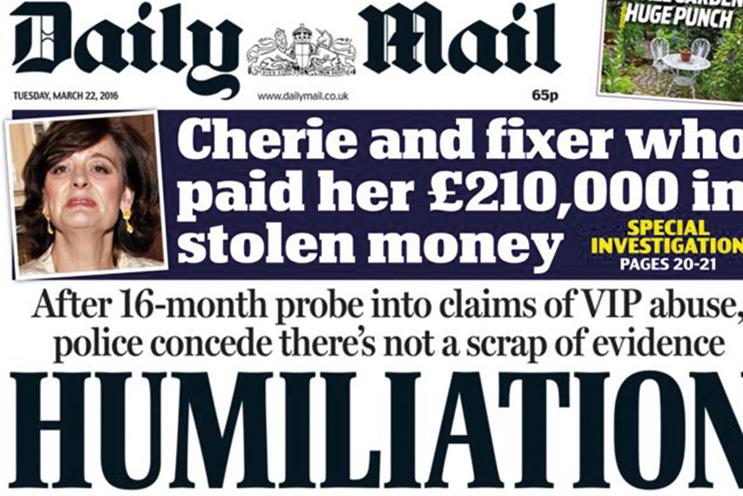 Sources say DMGT believes Ebiquity's calculations are wrong and fears that advertisers may think they are overpaying. DMGT's board is considering legal action as a last resort.
The row does not affect MailOnline.
Ebiquity, which advises 200 UK advertisers about media pricing by checking their spend against a pool of clients, maintains its calculations are accurate and its data is based on prices that agencies report to advertisers.
DMGT is said to believe that Ebiquity may have overestimated the scale of discounts offered by the Daily Mail after the publisher changed trading terms with agencies a year ago.
Advertisers receive discounts based on volume of spend. DMGT's annual results last week showed it set aside £21m in rebates for agencies and clients. Print ad sales fell 12% to £215m.
DMGT and Ebiquity declined to comment.
It is the second row that Ebiquity has faced in months.
Group M has filed a legal claim in the High Court against Ebiquity's compliance arm, FirmDecisions, alleging confidential documents were "misused". Ebiquity has denied wrongdoing.
Separately, Ebiquity and FirmDecisions advised the Association of National Advertisers on an investigation that found "non-transparent" business practices were pervasive at US media agencies -- a report that agency groups strongly rejected.