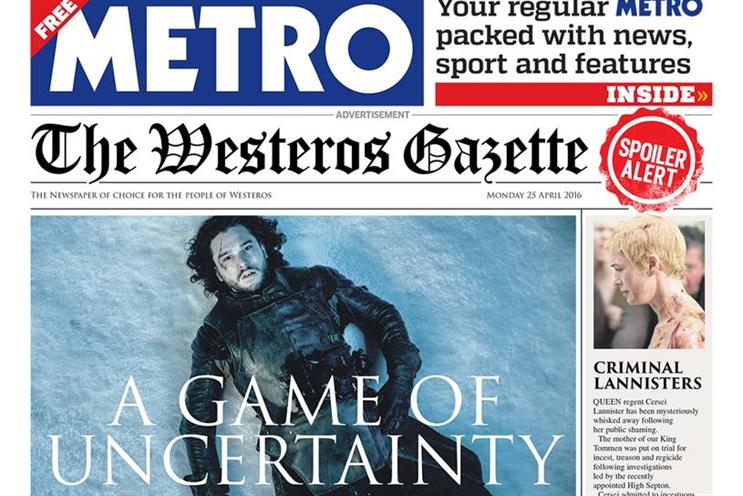 Trinity Mirror publishes Metro outside London under eight franchises granted by DMGT, but has decided to hand back four of them after reviewing their profitability and sustainability. They are in Scotland, Cardiff, Bristol and East Midlands and will transfer back to DMGT on 1 January 2017.

Trinity Mirror retains its other franchises in Manchester, Newcastle, Liverpool and Birmingham.

DMGT's print run boost is designed to increase Metro's national circulation from 1.343 million to 1.477 million, though it is focused on London. Its London circulation will rise from 762,000 copies to 896,000 copies, partly by expanding its distribution at bus stations.

The move should help the free weekday newspaper battle the sinking print advertising market. Metro's revenues for the six months ended 31 March came in down 7% from £39m in 2015 to £36m in 2016.

Ted Young, the editor of Metro, said its London edition's "extremely low return rate of only 1.25%" demonstrated "the appetite is definitely there for these extra copies".
DMGT is understood to view the return of the franchises as an opportunity to boost the profitability of Metro by selling its local classified opportunities more effectively than Trinity Mirror.