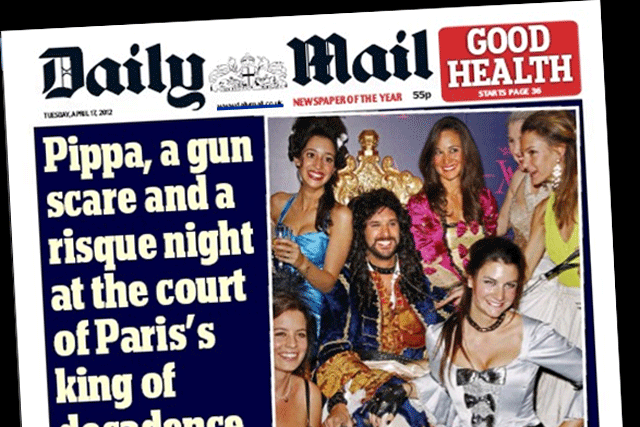 Pre-tax profits in the first six months of 2011 were £73m.
DMGT today (17 April) updated the market on its performance in the six months to March 2012.
Across Associated Newspapers – which publishes the Daily Mail, The Mail on Sunday, and Metro – revenues in the six months fell 2% on the year.
Revenues at Northcliffe, its regional unit, fell 10% on the year.
Overall headcount at Associated Newspapers and Northcliffe fell by 593 to its current level of 6,280.
Circulation revenues were up 4% at Associated Newspapers, after it benefited from the Daily Mail's 5p increase in the cover price to 55p. Advertising revenues were down 5%, with print down 10% and digital up 58%.
However, the group said March had seen an improvement in trading, with underlying advertising revenues at Associated up 1%.
Circulation revenue at Northcliffe Media – whose titles include the South Wales Evening Post, the Hull Daily Mail, and the Leicester Mercury – was up 2%, also benefiting from a number of cover-price increases.
DMGT said it was likely to report exceptional costs for the half year of around £40m, which will include "reorganisation costs and accelerated depreciation of property, plant and equipment, principally relating to the move of printing facilities to Thurrock."
Follow John Reynolds on Twitter @johnreynolds10