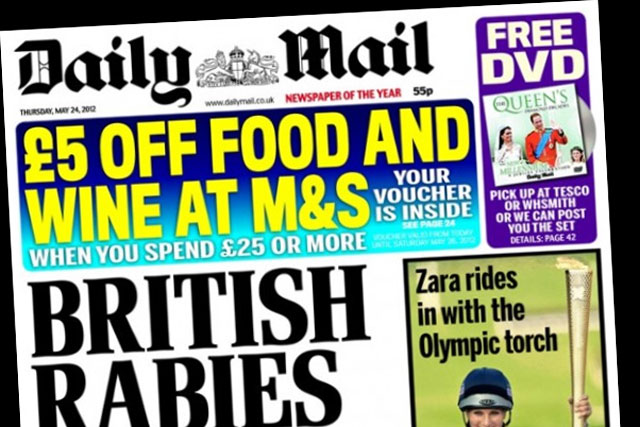 A&N Media – which publishes the Daily Mail, The Mail on Sunday, free title Metro and regional titles including the Leicester Mercury – reported a 3% fall in revenues in the six-month period.
Adjusted operating profits in the period plummeted by £10m, equal to 24%, as the titles were hit by lower print advertising revenues and the cost of promotional activity across its digital business.
But it said this was partially offset by cover-price increases of its newspapers and by cost savings.
Overall, headcount at A&N Media was reduced by 593, to 6,280, in the period. It is unclear which roles have been impacted by the reduction in headcount.
Across its national titles, underlying circulation revenue rose 4% to £183m, helped by the 5p cover-price rise of the Daily Mail.
The company said that Mail Online – the market-leading national newspaper website – continues to perform strongly.
According to the ABC, Mail Online attracted 91,128,015 unique browsers in February. It has previouisly overtaken the New York Times' monthly traffic in December last year to become the world's most popular newspaper website.
Underlying revenues at Associated's digital-only business grew by 15% to £41m in the period, helped by growth in recruitment advertising.
Overall, DMGT reported revenues on an adjusted basis of £973m, down from £991m the year before. Pre-tax profits fell 14% from £121m to £105m.
Follow John Reynolds on Twitter @johnreynolds10