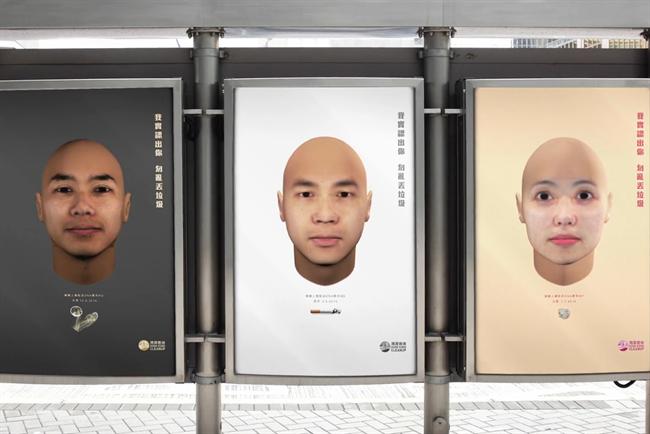 DNA was collected from litter dumped across the city and used to create a visual representation of the person who dropped it.
Although a person's age can not be determined by DNA alone, other factors such as litter type and location are used to make an approximation.
'The Face of Litter' campaign will display poster portraits of suspects across the city and online.
A promotional video has also been made by Ogilvy's creative team, led by the executive creative officer Ogilvy & Mather Hong Kong, Reed Collins, the executive creative director, Rafael Guida, and creative director Jim Fong.
Collins said: "This campaign is one of a kind. It's interactive. It's innovative. It's our own science experiment that we're using to create social change.
"Litter is such a major problem in Hong Kong and thanks to newly available DNA technology we can now put a face to this anonymous crime and get people to think twice about littering."
The campaign has been launched to raise awareness for the Hong Kong Cleanup Initiative in conjunction with Global Earth Day (22 April).
Lisa Christensen, the founder and chief executive of The Hong Kong Cleanup, said: "We are thrilled to be part of this innovative campaign, which is sure to have a positive impact on people and the community.
"Last year, during the six-week Hong Kong Cleanup Challenge, 418 teams comprising 51,064 participants, collected a total of 3,894,000 kg's of litter from city streets, coastal area's and country trails.
"Sadly, we suffer from a serious 'pick up after me' mentality, and this simply must change."
This article was forst published on www.campaignlive.co.uk
---
Recommended