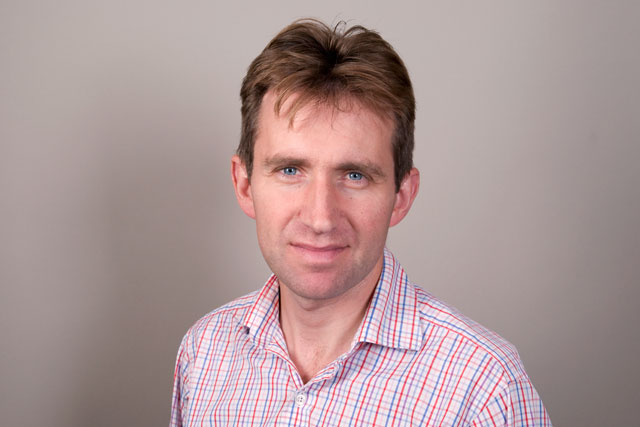 The IPA's 2012 Multicultural Britain report contains some fascinating insights. Consisting of information culled from the Office of National Statistics Census alongside interviews and case studies, it sets out the detail behind the black and ethnic minority population's £300 billion spend on products.
Who knew, for instance, that ethnic minorities are three times more likely to buy a BMW, or that black British women spend six times more on hair products than white women?
The report also contains information on media usage, suggesting that cinema is rising in popularity among UK Asians and Africans, and highlights that digital ad networks that target ethnic minorities are now available to advertisers.
Alongside this analysis, the report strikes some warning notes. It suggests that there is a "general lack of transparency and accountability with ethnic media delivery" and that, while 12 per cent of the population in the UK has an ethnic-minority background, just one in 20 ads created in 2011 featured ethnic-minority actors.
The report points out that the closure of COI and cuts in government adspend are a contributing factor to this. It also highlights the issue of recruitment in agencies and the IPA's drive to help agencies move towards greater ethnic diversity in their recruitment.
Saad Saraf, the chief executive of Mediareach who is also the chairman of the IPA Ethnic Diversity Group and a member of the IPA Council, says: "There is much more to be done and this report helps to make a strong case for marketers to take ethnic-minority consumers more seriously."
The issue of recruitment in agencies was spotlighted in January with the publication of the most recent IPA Census - the percentage of non-white agency staff fell from 10 per cent to 9.4 per cent last year. In a bid to increase ethnic diversity and as part of the presidential agenda of Nicola Mendelsohn, the IPA has formed a partnership with Sponsors for Educational Opportunity London.
But is this as vital as it sounds? While understanding and empathy towards an audience is clearly important, some argue that it can be overstated. Magnus Djaba, the chief executive of Saatchi & Saatchi, says: "In the end, it comes down to this: if you are in marketing and you don't understand the cultures that make up this country, you may be in the wrong job."
Aside from the talent issue, the IPA hopes that the report can stimulate agencies to take strides to help brands understand how to target ethnic-minority audiences through more sophisticated media choices.
Sanjay Shabi, the head of Media-Com's CultureCom division and a member of the IPA Ethnic Diversity Group, says: "We're encouraging agencies to take the report and consider how ethnic minorities sit within their plans. It will help them sit down with clients and assess what they are doing. It's a good starting point."
While there is general support in agency land for this drive towards a more sophisticated media targeting approach, some express doubts over the wisdom of some of the detail in the report as regards creative messaging. Charlie Rudd, the Bartle Bogle Hegarty managing director, argues that big brands could lose out by obsessing over targeting specific audiences. He concludes: "Brands become big by finding themes that unite, rather than divide, audiences."
AGENCY HEAD
Saad Saraf, chief executive, Mediareach; chairman, IPA Ethnic Diversity Group
"We want advertisers to look at the report and commission their own research, to talk to their people and take some steps to target this audience. It's an opportunity to look at what other brands are doing and speak to clients that have done it. We want agencies to talk to clients and for clients to create advertising that is appropriate to the sector they are in.
"Part of the Ethnic Diversity Group's plan is to get marketers and agencies to take this more seriously, to highlight the demographic. Some are doing it better than others - we need to point out the clients that have targeted efficiently and seen the benefits."
TRADE BODY
Liz Nottingham, HR director, Starcom MediaVest Group; chair, IPA Future of Talent group
"Agencies are moving towards having as diverse a pool of people as possible - if they are not diverse in terms of culture and people, then they are not communicating effectively. It's moving in the right direction.
"The commercial benefits are shown in the report - it's to help brands and agencies make some fine-tuning in research and understanding. It's about having people in agencies who know - who have been to an Asian wedding and can look at what people need and can talk to them in the right way."
AGENCY HEAD
Magnus Djaba, chief executive, Saatchi & Saatchi
"This should not be about 'targeting' ethnic minorities. Or, to be more blunt, this is not about being afraid of talking to people who are different. I can remember my early days at Ogilvy where, being young and black, I found myself working on youth brands. That sort of thing isn't smart and it sells marketing short. Marketing is about overcoming fear of difference.
"Personally, I take offence at being 'targeted' for the colour of my skin. What I think is important is cultural understanding. We have seen an influx of different cultures into this country over the past 50 years and, in the not-too-distant future, we will see an influx of brands from different cultures coming into the UK."
AGENCY HEAD
Charlie Rudd, managing director, Bartle Bogle Hegarty
"As Britain becomes more multicultural, ethnic minorities will grow as a proportion of the population. For every brand, they constitute a growing part of the target audience, and this must be reflected in our understanding and our comms to show that, as with the rest of the audience, we understand them and their needs.
"We need diverse workforces to ensure we get this right, and the UK ad industry is behind the curve on this. I understand from this report that it is now easier to target ethnic minorities through dedicated TV stations and other channels, but I'm not convinced that comms for big brands should focus foremost on the opportunity posed by the difference in the colour of people's skin."